GIGABYTE A5 with a powerful 130W RTX 3060 is heavily discounted at $729, right now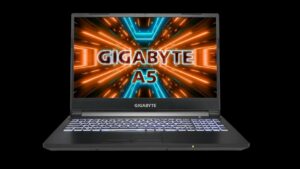 It seems that Santa Claus is going to visit gamers earlier this year. Yep, this is possible because right now, the GIGABYTE A5 can be picked for just $729 (right now!). This is a mind-blowing deal. First, this particular configuration is equipped with an AMD Ryzen 5 5600H which is still an excellent mid-range CPU that packs enough power for playing heavy games or productivity tasks. The amount of RAM is 16GB and that's enough for gaming and working, and the main event here is the GPU – the 130W version of the RTX 3060. This graphics card has a higher power limit, boosting the FPS even further.
The prices are going up and down all the time so check out our current Top 100 Best Gaming Laptop Deals page and take a second look before buying!
You can easily check the performance of this GPU thanks to our playlist which includes 39 gameplay videos with benchmarks:
https://www.youtube.com/playlist?list=PLpYZc4lOys6iXKdk0nCvFIu6iAAZGauxd
All laptops equipped with the NVIDIA GeForce RTX 3060 (130W)

All laptops equipped with the NVIDIA GeForce RTX 3060 (130W)