Dirt-cheap alternatives to laptops supporting the latest PCIe NVMe SSD standard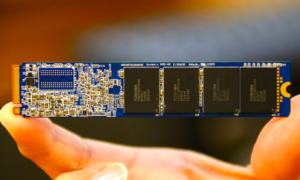 The new NVMe standard is growing popular and can be found on almost all high-end laptops regardless of their nature – business, multimedia, gaming etc. But is the new PCIe NVMe standard too expensive to be supported on lower-end motherboards? Well, it's too early to tell but we do find some extra cheap alternatives on the market for you if you are looking for NVMe-enabled laptops without breaking your bank.
Let's start with the "most expensive one" – the Acer Aspire Nitro lineup (V15 Nitro Black Edition and V17 Nitro Black Edition), which we reviewed a few months back, appears to have support for the latest M.2 SSD sticks from Samsung. In terms of pricing, right after Acer's laptops come the famous N series multimedia machines from ASUS – the N752 and N552. They offer a tad slower GPU but the price is also lower. Keep in mind, though, that some tweaking in the BIOS is required to bring full NVMe SSD support to the latter.
And finally, the big bombshell from Lenovo – the IdeaPad 700. This notebook is not only super-thin, powerful and affordable but the motherboard also supports the aforementioned NVMe SSD standard. We had the chance to test it with one of Samsung's client SSDs – the PM951 (MZVLV256HCHP) and not only did the device reach the listed read/write speeds but even surpassed its designed performance. You can see the proof on the screenshot below.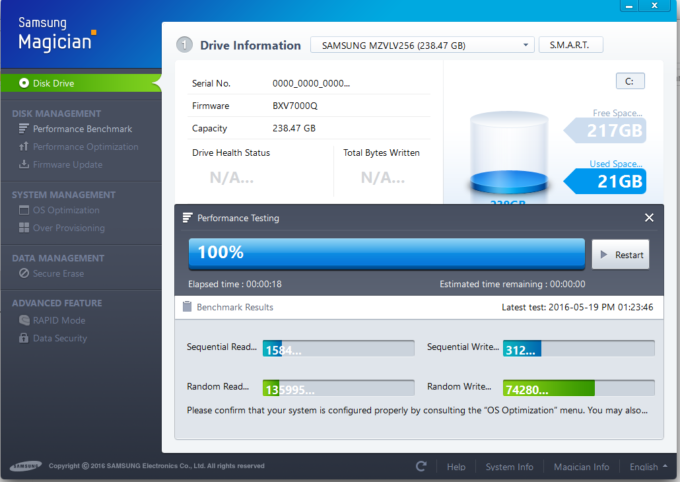 Looking for another notebook with NVMe support, try browsing our M.2 SSD compatibility list for notebooks to find the one that suits you best.