Dell Vostro 3558 offers a decent screen for business applications – not ideal for professional work with colors
Dell Vostro is a series of notebooks aimed primarily at small business. One of the new models in the series is the Vostro 3558 (15 3000), and it features a 15.6" HD TN panel with a resolution of 1366 x 768 and pixel density of 100 PPI (pixels per inch). The maximum brightness we measured is 235 cd/m2, which is enough for working in a well-lit offices.
The figure below shows the color gamut coverage of the Vostro 3558 (the yellow triangle), compared to the sRGB and Adobe RGB color space. The TN panel offers 57% sRGB and 42% Adobe RGB color gamut coverage, which is not enough for an image with fully saturated colors, but good enough for most standard applications.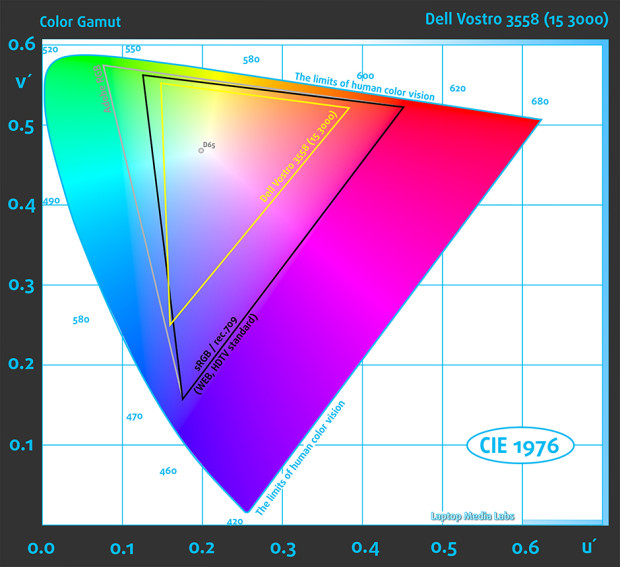 The figures below show the same thing as the one above, but this time with added color measurements of the primary and secondary colors at 100% and 50% saturation inside the sRGB color space. On the left is the result before profiling with factory settings, and on the right – after profiling. The colored circles represent the reference colors, and the white ones show the actual reproduced colors.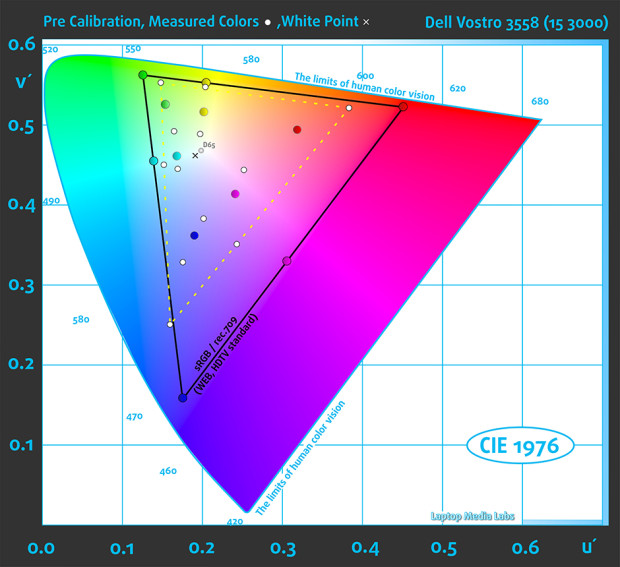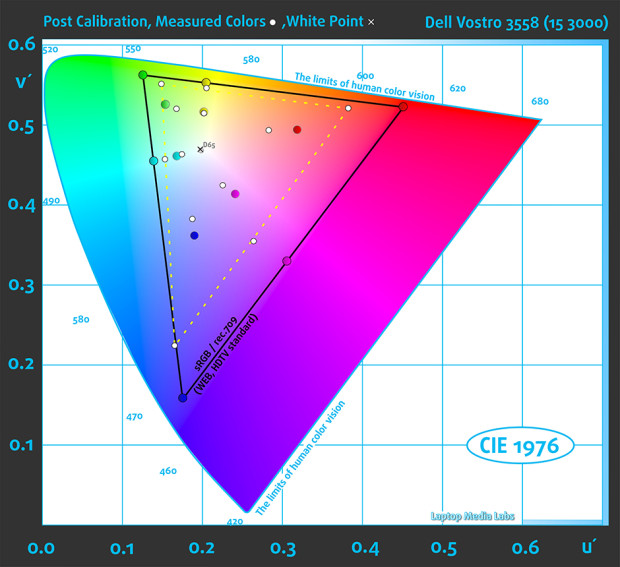 Overall Dell Vostro 3558 (15 3000) has a screen that is suitable for internet browsing or business applications, but it does not have colors accurate enough for web design, image processing, photo editing or other work that would require exact color reproduction. Stay tuned for our in-depth review, where you will be able to read the full display analysis.