Dell Inspiron 7566 with Intel Core i5-6300HQ and GeForce GTX 960M GPU goes live in Europe for less than €900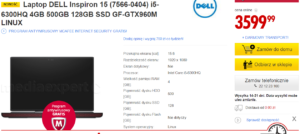 Although Dell sells its premium notebooks under the Alienware branding, the entry-level and mid-range notebooks suitable for gaming are still selling with Dell's name on the lid. We just stumbled upon the successor of the Inspiron 7559 – the Inspiron 7566. The design concept is largely the same but by the looks of it, the updated version will deliver better cooling of the internals and the slightly redesigned chassis is more in line with what a gaming machine should look like.
Despite the more aggressively looking chassis that now incorporates the same battery capacity (74Wh) and what seems to be a better cooling design, the weight, and thickness of the base remain unchanged – 2.62 kg and 25.44 mm. Speaking of storage options, they remain M.2 SSD plus 1TB HDD and our bet is on the PCIe NVMe support instead of the old SATA interface as far as the M.2 support is concerned.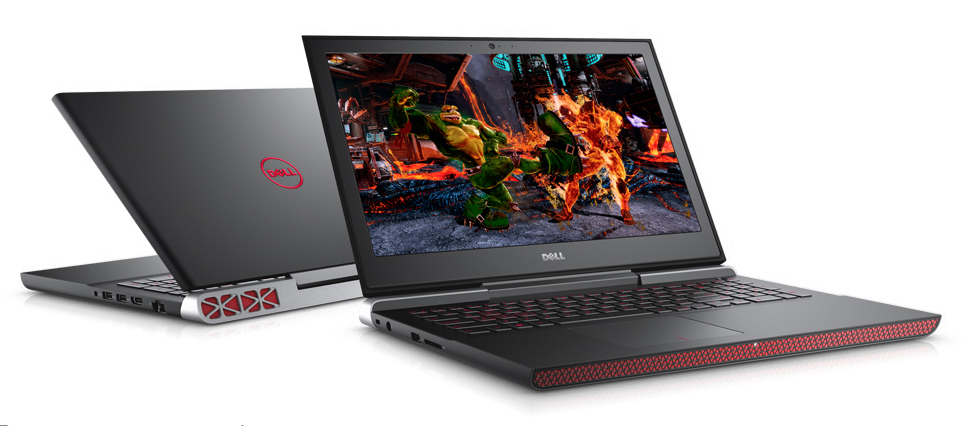 However, the hardware is largely the same – up to intel Core i7-6700HQ paired with up to 32GB DDR4-2400 RAM and NVIDIA GeForce GTX 960M (4GB GDDR5). Screen variants are still UHD IPS or FHD IPS but the best part is that we found the basic config with Core i5-6300HQ, GTX 960M, 128GB M.2 SSD + 500GB HDD, 4GB DDR4-2400 RAM and a 1080p IPS panel for roughly €832 in a Polish online retailer's website. This is an extremely low price comparable to the affordable HP Pavilion 15 with largely the same hardware but without the gaming looks.
We've already ordered one for a full review but we expect the first shipment at the end of November. We are curious to see whether the cooling design has improved and if Dell has changed the panel of the FHD version because we found it to be lackluster.
You can check whether Dell Inspiron 7566 is released on Amazon in your country, using this link: http://amzn.to/2eU4vcJ
Source: Browswave