Dell Inspiron 5558's display – IPS panel with high color reproduction accuracy, but less than great color gamut coverage
The Dell Inspiron 5558 is a new 15 5000 series mid-range multimedia notebook. It features a 15.6" screen with an IPS panel and a resolution of 1920 x 1080. Even though the laptop features an IPS panel, which is usually a sign of a higher quality screen with very good color reproduction, it offers poor color performance. The display has only 62% sRGB coverage and 46% Adobe RGB, which is a very low result compared to the usual high color gamut coverage of IPS panels. It is mainly lacking in the reds and purples, where many colors have to be replaced with the closest match, which visibly dulls the image.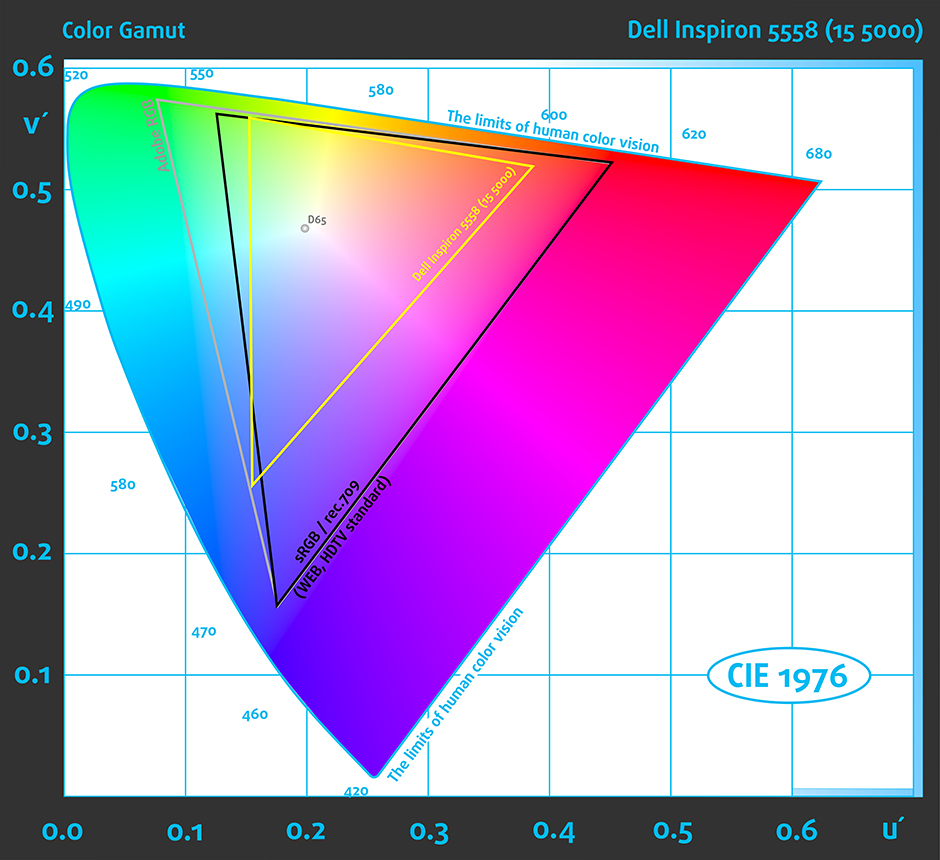 The figure below is the same, but it also includes measurements from the screen before calibration,  with the factory settings. The colored circles mark the colors that are supposed to be shown, and the white ones – the colors that are actually reproduced on the screen. The white arrow indicates the most significant difference between the measured colors and the reference values. In our case blue has the biggest deviation.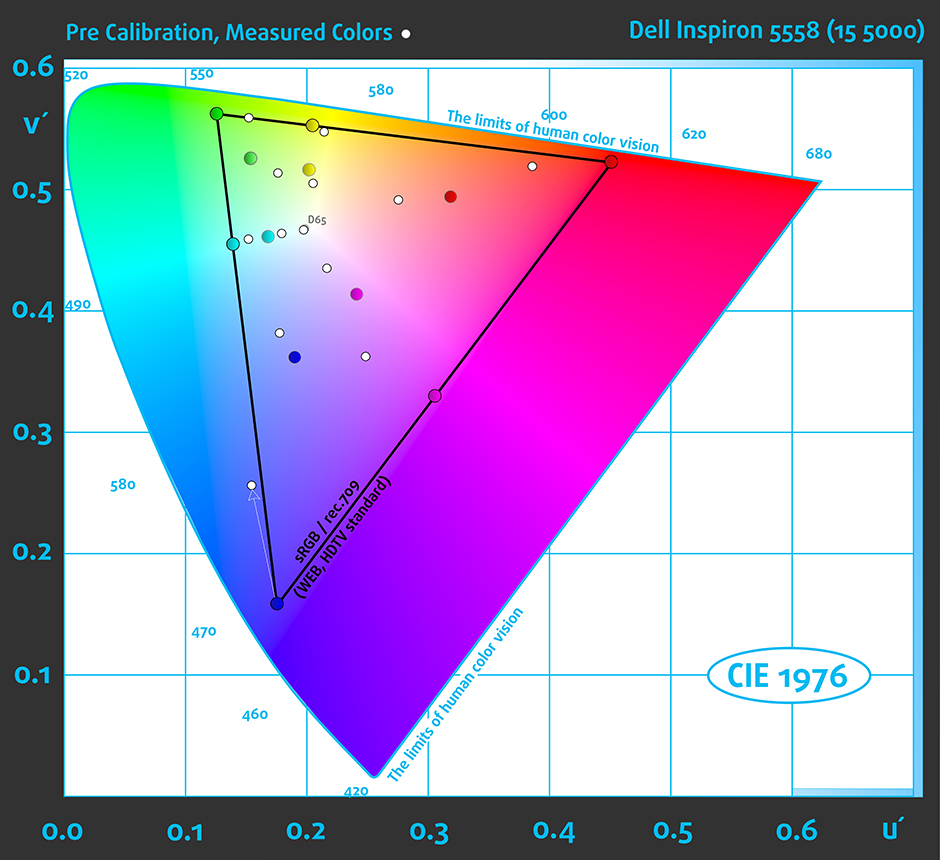 Our standard 24 color sample tests include commonly used colors for dark and light human skin, blue sky, green grass, and others mostly in the center of the color space. With those the screen has a high color accuracy – average DeltaE is 0.87.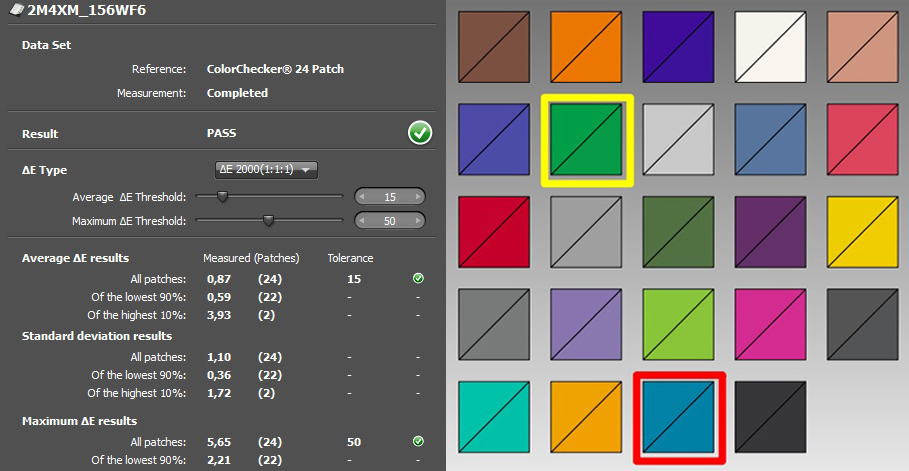 In conclusion – Inspiron 5558's colors are accurate, which is important for multimedia consumption, but due to the lack of sRGB coverage it is not suitable for color-centric work like photo editing, image processing, or web design.
You can expect a full review of the Dell Inspiron 5558 really soon. In it you'll find a more in-depth analysis of the display.