Dell Inspiron 3552's battery life goes beyond our expectations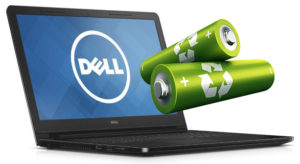 Dell Inspiron 3552 is an absolute entry-level notebook but it sure holds up pretty well in our battery tests. The 40Wh is probably one of the biggest we've seen in this class and it looks like it's just enough to support the not so demanding CPU – the Intel Pentium N3700 – and the simple TN panel with HD (768p) resolution.
You can find the model's price and availability here: http://amzn.to/1VWA1rM
Even more! The laptop is capable of providing around 7 hours of Wi-Fi browsing (7 hours 38 minutes according to our test) and around 6 hours (6 hours and 36 minutes to be exact) of video playback. Keep in mind, though, that these results are taken from our controlled tests which include: Wi-Fi turned on at all times, battery saving feature turned on and screen brightness set to 120 cd/m2. So your mixed usage may vary depending on your work. Anyway, if you are planning to play a light game every now and then, on-the-go entertainment is possible as well – we got 2 hours and 52 minutes of gaming.