CS:GO on a laptop – the best you can do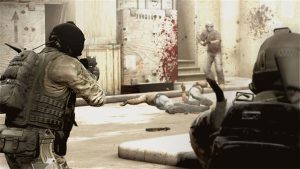 Within the last couple of days, we've been sharing short publications on our new project. If you've read these, you can skip this article but if you haven't, here's the gist. We are talking about a kind of Gaming Rankings (can be accessed from the upper left corner of our homepage) that is quite specific – it gives you the best notebook options for a particular game of your liking.
Each of these entries consists of a few lines with some general introduction to the game accompanied by a link for download. Additionally, we have included two filters that help you customize your search according to the level of graphics settings and number of FPS you desire. The most important part comes last – the result of your search – you are provided with the best 100 laptops for this or that title.
We encourage you to jump over and check our entry on the Top 100 Best Laptops for Counter-Strike: Global Offensive.