Best Laptops you should consider for Overwatch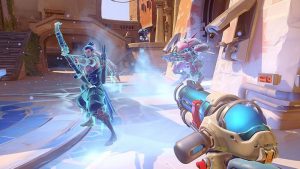 Yes, this is another reminder for those of you who have heard the news or it might be something new to a good number of you. In short, LaptopMedia has introduced a new Gaming Rankings that is meant to facilitate your choice of a notebook according to your game of preference.
Thus far, we have entries for the most popular games but we are also constantly working on increasing the number of titles as well as laptops included. In this way, with time, our readers will have more accurate test results to consider in addition to a wider variety of devices to pick from.
The Gaming Rankings can be accessed from the upper left corner on our homepage. It has many entries – each on a different game. Every publication has three main components – a paragraph or two with general information and a link for download; filters for narrowing your search; and finally a list with the machines that may be most suitable for you.
You can now jump over to one of these entries dedicated to the Top 100 Best Laptops for Overwatch and check for yourselves.