Best Gaming Laptop deals around Black Friday: Check out our picks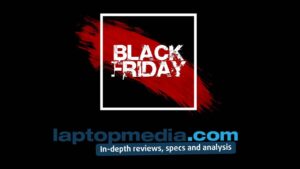 Gaming laptops encompass a large part of the devices that we cover here. Most of the people here are avid gamers, so the niche has a special place in our hearts. Now is probably the best time to get a new Gaming laptop if you're looking for one.
Our Top 100 Best Gaming Laptop Deals page offers an updated list of products. It's based on a price/performance ratio algorithm, so the #1 device won't always be the cheapest. You also need to know that pricing can change constantly and some deals might run out or go out of stock, so it's best to refer to the page linked above.

#3 MSI GF65 Thin – $599.99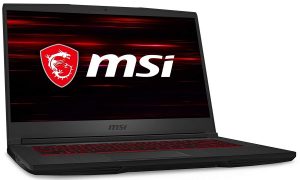 The GF65 Thin is always one of the most affordable options that you can get when in the market for a gaming laptop. The model that we have here sports a Core i5-9300H, a 4-core 8-thread CPU, and a GTX 1660 Ti.
While both sound a bit old, and they are, the 1660 Ti is a bang for the buck champ, offering good 1080p performance in modern titles. It also has a 6GB frame buffer, so you can try to run lighter titles at 1440p. Here is our playlist with benchmarks on it. Despite being an older laptop, it has a 144Hz display so you can still have an esports-ready machine that'll keep you on edge competitively.
#2 Acer Nitro 5 (AN515-45) – $833.00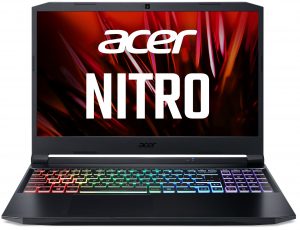 The Nitro 5 is another well-known laptop series in the budget segment. The configuration that we want to talk about comes with a very efficient and decently powerful Ryzen 5 5600H. With 6-cores and 12-threads, it's a fantastic base that won't bottleneck most modern GPUs.
Powering the laptop is a 95W RTX 3060, which is not only great at 1080p but can offer pretty sweet 1440p performance as well, thanks to the 6GB of GDDR6 memory. It also arrives with a 144Hz screen, which is becoming readily available in budget options, a trend that we very much appreciate.
Here is a playlist with around 40 games that we benchmarked using the 95W RTX 3060.
#1 GIGABYTE A5 – $979.99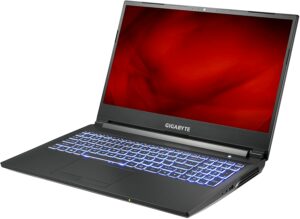 GIGABYTE has been on a tear recently, offering the G5 and A5 series with the latest Alder Lake and Zen 3+ processors and RTX Graphics. The A5 that we have here uses the Ryzen 5 5600H from last year and pairs it with a 130W RTX 3060. It also comes with a 240Hz IPS panel, so you're really getting a quality display for esports titles. The 130W GPU offers more power, so you'll be getting an edge over the Nitro 5 and its 95W RTX 3060.
While we haven't tested the 130W RTX 3060, we have done many tests on the 140W version, and the two are pretty comparable in games. Here you can check them all out.