ASUS ROG GX501 is the thinnest laptop with NVIDIA GeForce GTX 1080 – just 16.65 mm!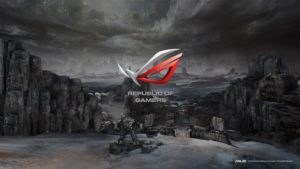 Awarding institutions can be a good source and it has happened more than once that pieces of information has been leaked by them. This time The Taiwan Excellence Awards gave out some details on a new gaming laptop from ASUS – the ASUS ROG GX501.
Not much is known, but for what we know the laptop will have a 15.6-inch screen with 4K UHD (3840 x 2160 pixels) resolution with NVIDIA G-Sync support. It will run on a chip from Intel's latest generation Kaby Lake (Core i7-7700HQ, most probably, or who knows – could it be Core i7-7820HK?) and will support up to 24 GB DDR4 RAM. But what is really interesting is the fact that while utilizing the NVIDIA GeForce GTX 1080 GPU, the overall thickness will be just 16.65 mm. That makes it the thinnest laptop with that video card.
In addition to the aforementioned specs comes a blazing fast PCIe x4 NVMe SSD. We'll try to get our hands on it as soon as possible, and you can be sure that we'll test the brain out of it in our lab.
ASUS ROG GX501 is not officially announced so information about the price or launch date is unknown but we are looking forward to CES 2017 where we might find out more.
You can check the prices and specs of the available notebooks on the market here.