ASUS ROG G752 OC is a new gaming laptop with Core i7-7820HK clocked at 4.3 GHz, GTX 1070 and G-Sync at 120 Hz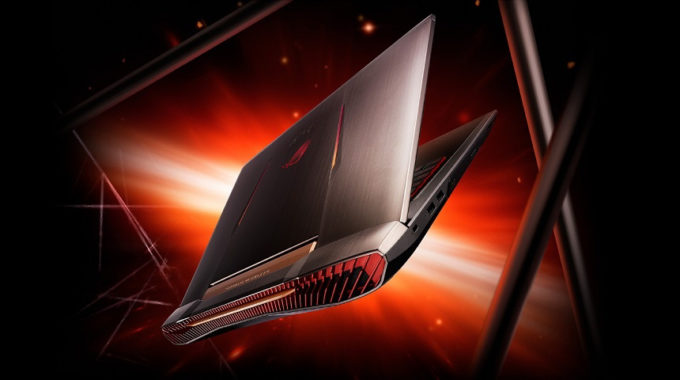 We're on fire today! We already showed you the new MSI GT83VR with 7920HQ and 2x GTX 1080 but what about a notebook with factory overclocked unlocked Kaby Lake processor? Yes, this is G752OC and it should be on the market this month.
In addition to the Core i7-7820HK, ROG G752OC comes with GTX 1070 which has a dedicated cooling module, up to 64GB RAM clocked at 2800 MHz and HDD + two ultra-fast M.2 PCIe x4 NVMe drives. Actually, it's nothing much different from the current G752VS OC Edition, despite the new Kaby Lake CPU and the 120 Hz G-Sync display. However, we should double check the latter since there are some users who claim that the so-advertised 120 Hz panels in the current generation G752 don't work with G-Sync (or aren't 120 Hz).
There will be a G752VS version with 7700HK processor as well, which will also sport the same display panel and GTX 1070 but we don't know the prices of two models yet.
We have an in-depth review of the "original" ASUS ROG G752VS (GTX 1070) so check it out and you'll know what to expect from the updated models.
You can check the current G752 offers on the market through this link: http://amzn.to/2j0mVJu