ASUS ROG G551JW's GPU throttles during long hours of gaming leading to insanely low performance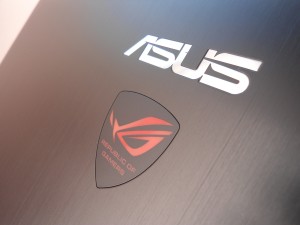 Sometimes despite our thorough reviews we miss some details regarding the devices we test since we don't use them as a daily driver. Well, at least most of them. So weeks after ASUS ROG G551JW's review a fellow reader pointed out a very serious issue regarding the GPU's performance.
Normally, NVIDIA sets their GPUs to run at base or maximum frequency before reaching a given temperature. However, each manufacturer installs the GPU and tunes it to suit better the capabilities and design of the notebook and some times this is for the worse. Just like with the G551JW. We've run a stress test again to see if the GPU starts to throttle as our reader described and it turned out to be true. Just a few minutes after turning on the test at 100% GPU load, the temperature went up to 74°C and started underclocking the processor in order to kill the heat. Usually, the GPU runs at 1176MHz (maximum operating frequency), but when the heat reaches 74°C the speed drops to around 500MHz and thus greatly decreases performance.
This issue can be overcome by tweaking the BIOS, but why this should be necessary to ensure a smooth gaming from user's standpoint?
You can read the full review here:
http://laptopmedia.com/review/asus-rog-g551jw-geforce-gtx-960m-review-despite-the-obvious-advantage-of-the-g501-the-g551-proves-that-its-not-obsolete-yet/
For the specific nature of the problem, you can read here:
http://laptopmedia.com/review/asus-rog-g551jw-geforce-gtx-960m-review-despite-the-obvious-advantage-of-the-g501-the-g551-proves-that-its-not-obsolete-yet/#temperatures