ASUS ROG Chimera (G703) – full specs and details, list with all the configurations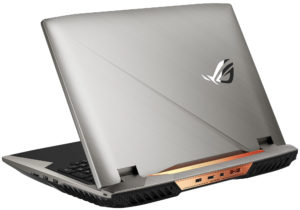 Do you remember the new gaming beast from ASUS that we talked about the other day? The one that we knew nothing about and we only had a teaser video to enjoy? Well, now the jig is up and ASUS officially announced the ROG Chimera at IFA.
We were right for one thing – the name is actually ROG Chimera. We took a quick glimpse on the most important specs. These are the Intel Core i7-7820HK processor and a NVIDIA GeForce GTX 1080 with 8 GB of GDDR5X memory. The CPU found inside is from the now former 7th gen Kaby Lake. It is a quad-core CPU with Hyper-Threading enabled and unclocked over clocking which ASUS rates at up to 4.3 GHz which is 400 MHz above the maximum Boost clock of 3.90 GHz.
The GPU is also overclockable. You can boost the engine clock up to 1974 MHz.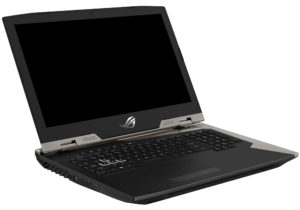 The ROG Chimera is equipped with a 17.3-inch IPS display with only Full HD (1920 x 1080p) resolution but whopping 144 Hz refresh rate and G-Sync variable refresh rate support. Other than that, the ROG Chimera features up to 64 GB of DDR4 RAM clocked at 2800 MHz. You get two M.2 slots that support PCIe NVMe SSDs and are configured in RAID0. It packs a huge 74Wh 8-cell battery that we hope to power the extreme hardware for a few hours at least.
The ROG Chimera is nothing like the previous high-end gaming notebook that ASUS released – the ROG Zephyrus. The ROG Zephyrus is the precedent for a thin yet powerful Max-Q notebook while the ROG Chimera is just the opposite. However, this is forgiven as the ROG Chimera features top notch hardware with overclocking capabilities which desire a bulky and reliable cooling system. That is why the chassis of the gaming notebook weighs 4.80 kg (10.6 lbs).
Another premium feature teased even in the video that was released the other day is support for Xbox Wireless. Pricing and availability haven't been discussed yet.
You can check the full specs of the ASUS ROG Chimera in our catalog over here: http://laptopmedia.com/laptop-specs/asus-rog-chimera/
Meanwhile, you can check out all currently available ASUS products over here: http://amzn.to/2wFUCdK