Apple confirmed that it will live stream WWDC 2017 keynote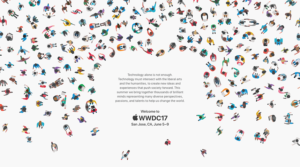 We have great news for those of you who didn't get the chance to go to WWDC 2017 keynote. Apple just confirmed that it will live stream its event on their website. The stream will cover the whole keynote and it will start at 10 AM Pacific Time on June the 5th.
You can even add the event to your calendar – this way you will be informed 15 minutes before it begins. WWDC 2017 will be streamed over here where you can also add it to your calendar. You will be able to watch in on multiple devices including all Apple products and on PCs but only using the Microsoft Edge browser. Here are all the requirements for the stream:
"Live streaming uses Apple's HTTP Live Streaming (HLS) technology. HLS requires an iPhone, iPad, or iPod touch with Safari on iOS 7.0 or later, a Mac with Safari 6.0.5 or later on OS X v10.8.5 or later, or a PC with Microsoft Edge on Windows 10. Streaming via Apple TV requires an Apple TV (2nd or 3rd generation) with software 6.2 or later or an Apple TV (4th generation)."
Just to say a few words about the conference itself – it is expected that the company will reveal all of its latest software including iOS 11, macOS 10.13, watchOS 4 and tvOS 11 but let's not rule out the possibility of some new hardware as well.
Meanwhile, you can check out all Apple product over here: http://amzn.to/2qj79le