Apollo Lake really is sensibly more efficient than Braswell (Pentium N3710 vs Pentium N4200 battery life)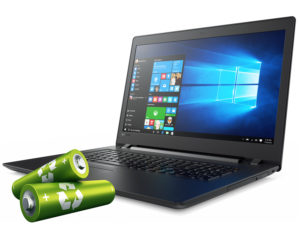 We recently published a review of the Lenovo Ideapad V110 – a refreshed version of the old Ideapad 110 with new processor. The previous model offered a Pentium N3710 CPU while the updated variant offers the new Apollo Lake-based Pentium N4200. If you still haven't checked out our full review, we suggest you do here.
So a simple battery test suggests that the updated Apollo Lake processors are around 30% more efficient than its Braswell predecessors. Intel stressed on "major performance and power efficiency" improvements several times before and during the launch, so it's good to see they weren't lying.
We ran the same battery performance tests on both laptops with the same battery capacity – 24Wh and the new Pentium N4200 came out on top with about 30-33% better web browsing and video playback runtimes. For the record, the Ideapad V110 withstood 251 minutes of non-stop web browsing while on the video playback test, the laptop scored 261 minutes. Compared to 204 and 195 minutes of the Ideapad 110, that's definitely a considerable increase in power efficiency.
Make sure you check out the pricing of the Ideapad V110 here: http://amzn.to/2msRH2h