AMD Vega graphics to launch until the end of this quarter – confirmed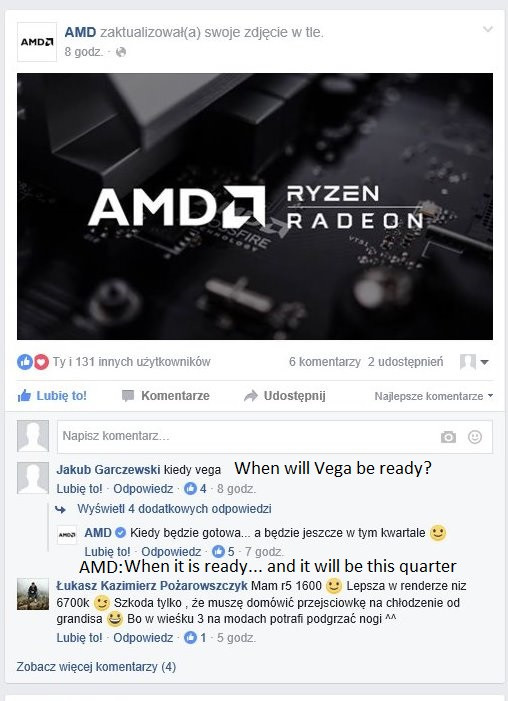 This year is the first successful one for AMD in a while. The launch of the Ryzen processors was a big deal and the results are undeniable – high performance for a low price. Even Intel began to lower the prices of its counterparts and to release some awesome models like the Hyper-Threaded Pentium G4560.
But AMD is trying to get back in the business with graphics cards too. The company is to release a new generation which was previously teased and promises high performance just like Ryzen. These Vega graphics cards have been rumored to launch sometime in May or in the summer but this time we have a more precise date.
Today AMD confirmed Vega's release in the comments section on one of their posts on their Polish Facebook page. One impatient user, who can't wait to get his hands on the new graphics card asks "when will Vega be ready" to which the admin answers: "When it is ready… and it will be this quarter."
It comes from an AMD social media profile so we think that it should be trustworthy and while it doesn't give us a precise date at least we know to expect it before the end of June (because the second quarter includes it).
Meanwhile, you can check out all AMD products over here: http://amzn.to/2oIFTaW