AMD Ryzen processors to support DDR4 RAM with a clock speed of up to 3600MHz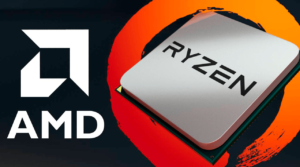 Ok, we got benchmarks results, price leaks and we know that Ryzen will be announced at GDC 2017 but information doesn't stop flowing. Motherboard manufacturer BIOSTAR has released a list of supported memories for its Racing GT7 X370 motherboard (X370 is the chipset that supports Ryzen processors).
From the list we understand that the new processors from AMD will support high-speed DDR4 RAM modules with a frequency of up to 3600MHz (G.SKILL kit). AMD has a technology called AMP (AMD Memory Profile) that could potentially allow the processors to be paired with even faster RAM then the officially announced numbers. However, we don't have any information about this.
Meanwhile, you can check all available AMD offers here: http://amzn.to/2kUQtc8
Here is the list with supported memory:
| Brand | Model | Size | Type |
| --- | --- | --- | --- |
| A DATA | AX4U2400W4G16-QRZ | 4G | DDR4 2400 |
| A DATA | AX4U2400W8G16-QRZ | 8G | DDR4 2400 |
| APACER | 78.C1GM3.AF10B | 8G | DDR4 2133 |
| APACER | 78.C1GMS.4010B | 8G | DDR4 2400 |
| APACER | 78.B1GM3.AF00B | 4G | DDR4 2133 |
| GEIL | GPR416GB3000C16QC | 4G | DDR4 2400 |
| INFINEON | WJDLDC2G12808HI-1333 | 2G | DDR4 2133 |
| KINGSTON | HX430C15PB2K4/16 | 8G | DDR4 2400 |
| KINGSTON | HX428C14PB2K4/16 | 2G | DDR4 2667 |
| UMAX | 84G48G93HY-21MHYWKGF15T | 8G | DDR4 2133 |
| TRANSCEND | C59410-0133 | 4G | DDR4 2133 |
| PATRIOT | PX432G280C6QK | 8G | DDR4 2800 |
| G.SKILL | F4-3400C16Q-16GRBD | 4G | DDR4 3400 |
| G.SKILL | F4-3600C17D-8GVK | 4G | DDR4 3600 |
| G.SKILL | F4-2400C15Q-32GRB | 8G | DDR4 2400 |
| G.SKILL | F4-3200C16Q-16GRKD | 4G | DDR4 3200 |
| APOTOP | U4A4G93-24G6NMCF01 | 4G | DDR4 2400 |
| APOTOP | U4A8G93-24G6NMCF01 | 8G | DDR4 2400 |
| Vcolor | TD8G16C17-UH | 8G | DDR4 2400 |
| Crucial | MTA8ATF51264AZ-2G1A1 | 4G | DDR4 2133 |
| Crucial | BLS4G4D240FSA.8FADG | 4G | DDR4 2400 |
| Crucial | CT16G4DFD8213.16FA1 | 16G | DDR4 2133 |
| Panram | PUD42400C154GNJW | 4G | DDR4 2400 |