AMD announces press conference – large range of Radeon VEGA GPUs is coming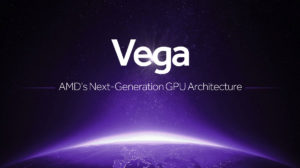 Computex 2017 is coming and this means that you can expect some interesting announcements and of course – new products from the leaders in the IT industry. AMD has already reserved its place there and now we know the time of their show too – May 31st, 10 A.M.
Well, we're waiting for AMD's new X399 platform and of course the Radeon RX Vega GPUs so it looks like we'll finally see them. Get back to us for a livestream of the event.
Here's the official info:
"Computex 2017 is fast approaching so we wanted to share a save-the-date for the AMD press conference, scheduled for May 31st from 10 a.m. – 11 a.m.
Hosted by AMD CEO, Dr. Lisa Su and other key AMD executives, you will have the opportunity to hear more about the latest products and leading-edge technologies coming from AMD in 2017. The past year has seen AMD bringing innovation and competition back to the high-performance desktop market with the release of Ryzen™ processors and we look forward to providing new details on 2017 products and the ecosystems, both OEM and channel, that will support them."
You can find all available AMD products on the market here: http://amzn.to/2r15Tmb