Amazon Primeday hot gaming offer – Mad Catz R.A.T. M Wireless Mobile Gaming Mouse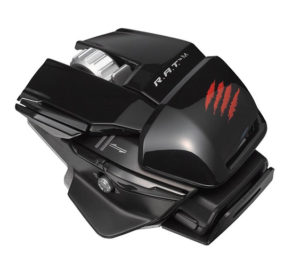 Time is ticking away and the Amazon Primeday promotional offers are so many and so great that it's very likely that you will miss some of them. Don't worry, we are here to help! This publication aims to present an device that will appeal to you gaming fanboys – Mad Catz R.A.T. M Wireless Mobile Gaming Mouse.
The deal will be valid for a very short period of time so be sure to make your purchase before it's too late. You can get this mouse for $22.99 (originally $49.61). To order this device, you can use the following link: http://amzn.to/29Bu7J9
Mad Catz R.A.T. M is a wireless gaming mouse with aggressive design and a lot of useful features. It offers 10 programmable buttons via Intuitive App which facilitate your gaming. Additionally you get up to 1 year of use from 2 AAA batteries (they are included in the package). What is more, this device provides an awesome 5D button that enables 5 commands via a single control. The list goes on, but time is fleeting, so be quick to jump over to the Amazon store!