Amazon is celebrating its first place in the Harris Poll corporate reputation ranking with a discount for every purchase above $50 – only today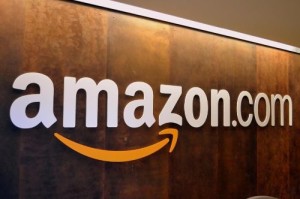 Well, the title pretty much says it all. Amazon has ranked first in the Harrison Poll with a record high score of 86.27 which was never seen in the 18-year history of the poll. This is why Amazon is celebrating and to thank its customers for the score it offers a discount equal to the score ($8.62 or actually $8.63 because it is rounded) when you make a purchase above $50.
The offer is available only today so hurry up and claim your coupon. It expires at 11:59PM Pacific Time on the 22nd of February. All you have to do is to buy something above $50 and enter the promo code BIGTHANKS at checkout.
The offer is available only on items sold directly by Amazon.com and it does not apply to digital content, video games or gift cards.
You can check all the terms & conditions over here: http://amzn.to/2kZ0yF1
And as we are oriented to electronics we advise you spend your coupon on a new notebook perhaps: http://amzn.to/2lnGT4I