Alienware m15 – because the Predator should not be left alone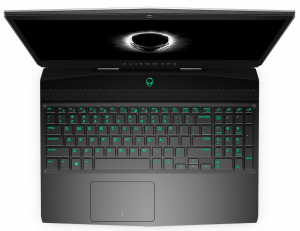 Yesterday we were mainly focused on the release of several new "Predators" so it's only natural for us to turn to the Alien in the face of the upgraded Alienware m15. The changes are predominantly in the graphics department as you will see below.
You can check its in-depth specs and more information here: https://laptopmedia.com/series/alienware-m15/
The Alien is quite generous when it comes to the variety of configurations available. You can choose between the following processors – Intel Core i9-8950HK, Intel Core i7-8750H, and Intel Core i5-8300H. All of them are in the top 10 in our Top Laptop CPU Ranking which means uncompromising performance. In the graphics department, the variety is even greater. There are the already familiar NVIDIA GeForce GTX 1070 Max-Q (8GB GDDR5), NVIDIA GeForce GTX 1060 (6GB GDDR5), and NVIDIA GeForce GTX 1050 Ti (4GB GDDR5). However, the bad boy can be equipped with the brand new NVIDIA GeForce RTX 2080 Max-Q, NVIDIA GeForce RTX 2070 Max-Q, and GeForce RTX 2060 (Laptop). Pretty sweet, indeed!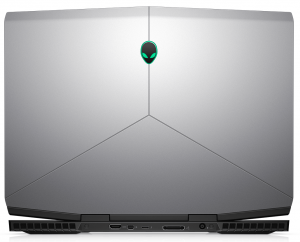 Additionally, this m15 boasts up to 32GB of RAM and up to 2000GB SSD + up to 1000GB HDD storage configuration (also one of the novelties). Display-wise, there are several 15.6-inch options – a Full HD (1920 x 1080), IPS, a 4K UHD (3840 x 2160), IPS version, and a Full HD (1920 x 1080), 144 Hz, TN one for the gamers. Well, this is laptop is definitely going to appeal to all pretentious customers with its multifacetedness.
The machine is also relatively thin at 20.99 mm and the same applies to its weight – 2.16 kg. As for the connectivity side of things, you get one USB Type-C 3.1 (3.1 Gen 2) port (Thunderbolt 3, DisplayPort, HDMI) and strangely enough three USB Type-A 2.0. Other connectors include an Alienware Graphics Amplifier port, DisplayPort mini, HDMI, and more.
And so, the upgraded Alienware m15 will face the competition of other new devices like Acer's Triton 500 we discussed yesterday.
You can check all available configurations and detailed specs in our Laptops Specs system: