Again MEIZU m1 note strikes with more than a good battery performance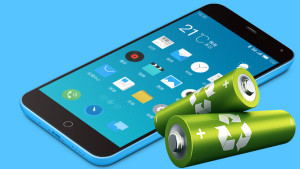 It's a new standard in the higher-end segment when it comes to battery life and you would expect at least a day or two without charging, but the same cannot be said for the mid-range class. Yes, a lot of manufacturers offer their smartphones with batteries, but the overall optimization is what counts and surprisingly the MEIZU m1 note excels in this department.
While we are preparing for the full review of the smartphone, we can't help it but to share the initial battery tests. In short, the m1 note features a slightly bigger battery than the LG G4 (3240 mAh) that proved to be just enough to beat even Samsung Galaxy S6 in two of the tests. This might be due to the extremely efficient IGZO display technology implemented in the device. Moreover, the panel features the so-called PSR (Panel Self Refresh) technology. Simply put, the panel stops refreshing when images on the screen appear to be still and it also cuts the connection between the SoC and the screen. All these features make up for a significantly lower power consumption and the results are here to prove it. The MEIZU m1 note managed to get through 630 minutes of Wi-Fi browsing, 300 minutes of gaming, 631 minutes of video playback and 893 minutes of talk time.