ADATA reveals new gadgets for gamers on a budget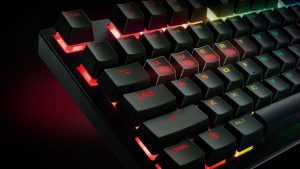 The renowned manufacturer of PC components and accessories known by the name of ADATA has something new for those of you who like gaming but are on a budget. We are talking about the XPG INFAREX K10 gaming keyboard, INFAREX M20 gaming mouse, and Ultimate SU630 SSD.
You can browse through all currently available ADATA products here: Buy from Amazon.com (#CommissionsEarned)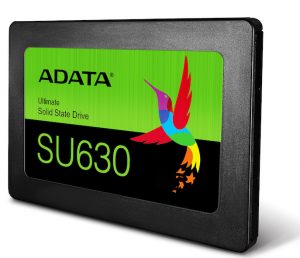 And so, the Infarex K10 keyboard is pretty flashy and has more or less everything you'd expect from a gaming product of this type. It's pretty comfortable and has 26 anti-ghosting keys which reduces the chance of sending wrong commands. Additionally, the backlight features nine modes – Flowing Light, Multicolor Breathing, Seven-Color Cycle Flickering, Switchable Static, Six-Color Cycle Breathing, Red and White Breathing Cycle, Red and White Cycle Flickering, White Static, and White Breathing. Also noteworthy is the presence of multimedia buttons.
As for the Infarex M20 gaming mouse, it has OMRON switches and promises up to 20m clicks of product life. What's more, there is a button allowing you to set the sensitivity between 400 and 5000 DPI! Additionally, its sides have been designed in such a way as to provide a firm grip. Not of least importance is the "breathing" XPG logo on top.
The last product we told you about is the ADATA Ultimate SU630. It's a 2.5" SATA 6Gb/s SSD and the special thing about it is its 3D QLC (Quad-Level Cell)  NAND Flash memory. What the latter brings is a further improved performance and reliability. Capacity-wise, we are looking at 240GB, 480GB, and 960GB versions. Also available is an LDPC ECC technology that helps with error connection, software apps for data control, monitoring, and migration.