ADATA reveals new extremely durable SD card – ISDD361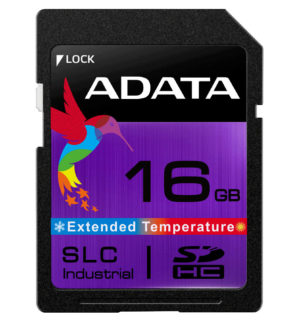 Hey there! We have wonderful news for you if you are into photography, moviemaking or other fascinating hobbies/professions that require the use of SD cards. You may have noticed that we keep track of what the renowned manufacturer of storage devices ADATA has to offer and we remain true to our tradition.
The new product is called ISDD361. It will be offered with different capacities ranging from 16 GB to 256 GB. What is more important and notable, however, is not about capacity options. ADATA uses high-quality SLC (single-level cell) NAND flash which is much better than MLC (multi-level cell) and TLC (triple-level cell) in many respects. Additionally, ISDD361 is an industrial-grade type of SD card suitable for photographers (and not only) who work in environments with extreme temperatures – between -40°C and 85°C. They are also shock-proof and boast S.M.A.R.T. diagnostics, avoiding uneven cell wear.
In the meantime, you could browse through all currently available SD cards by ADATA: http://amzn.to/2pZ3MLu
All said so far sounds more than pleasing to our ears, but when we are talking about a professional storage device, one of the most important features to consider is speed. ADATA, of course, knows this and provides you with up to 90 MB/s read speeds and up to 60 MB/s write speeds. It really is great to know that the high durability does not come at the expense of speed. Thus, you will not have to worry about this aspect if you are shooting 4K video or bursts of RAW files coming from your high-megapixel camera sensor.