ADATA reveals HD830 – the most durable ADATA external HDD so far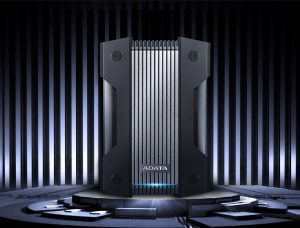 It's been a while since we last wrote about new ADATA products but the renowned manufacturer has returned with a new external HDD model – the HD830. Actually, ADATA claims that this is their most durable HDD thus far which raises our expectations.
Starting with its design, we must note that it looks quite sturdy as it boasts a 3-layer construction that includes a silicone casing, shock-absorbing buffer, and cushioned mounting. On top of that, there are anti-shock sensors which make the LED glow in red when they're active, and when the product has restored its normal operation – the LED indicator turns blue.
Additionally, this bad boy is dust and water resistant as per the IP68 certificate. What's more, the manufacturer claims that it can withstand 3000 kg of downward pressure thanks to the robust aluminum shell! As far as drops are concerned, the HD830 meets the military standard MIL-STD-810G 516, which means that it is capable of bearing drops from up to 1.22 m height.
You could check all currently available ADATA HDDs here: Buy from Amazon.com (#CommissionsEarned)
All this is great but we must also have a look at other specifications relating to performance and capacity. Capacity-wise, we are looking at several models with 2TB, 4TB, and 5TB available space. This is more than welcome as videos and photos seem to take up more and more space with the increase in resolution over the last couple of years. There are two color options as well – blue and black. Furthermore, ADATA grants a 3-year warranty!