ADATA releases Ultimate SU700 – a 3D NAND SSD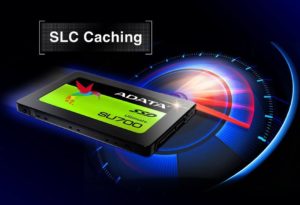 ADATA is a leading manufacturer of storage and memory devices which offer great performance and durability usually for a lower price than most competitors. Lately, the company has been producing stacked 3D NAND storage devices and the latest addition to their product line is the Ultimate SU700 2.5″ SATA 6Gb/s SSD.
The Ultimate SU700 is a 2.5-inch SSD which employs the 3D NAND Flash memory which is generally better and faster in every way than the previously used technology. The SSD uses an all-new Maxiotek controller and supports features like agile error correction, WriteBoost SLC caching, and virtual parity recovery. Performance is at least 10% faster than 2D NAND with write speeds of 520MB/s and 560MB/s reads. The new SU700 comes with a maximum capacity of 960 GB with 120, 240 and 480 GB versions available too.
The SU700 series is also very durable and reliable as it offers an MTBF (mean time between failures) of 2 million hours. The 960 GB version has a TBW (terabytes written) rating of 560TB which is backed by a three-year warranty.
You can check out all available ADATA products over here: http://amzn.to/2oDiEyC