ADATA announces a new SSD with higher capacity, performance, and reliability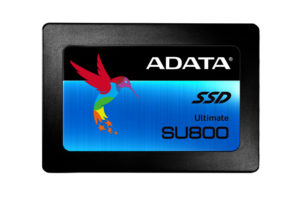 ADATA announced a new generation of SSDs based on the 3D NAND flash technology – SU800. It is a multi-layer 3D NAND flash SSD with significantly higher storage density compared to the same form factor of the current SSD generation, which makes it more energy efficient than 2D NAND and up to 80% better performer than a conventional 2.5-inch HDD.
Indeed, we must note the change in performance – the maximum read speed is now 560 MB/s, and the maximum write speed – 520 MB/s. Additionally, you will be able to choose the capacity that best suits your needs – between 128 GB and 1 TB.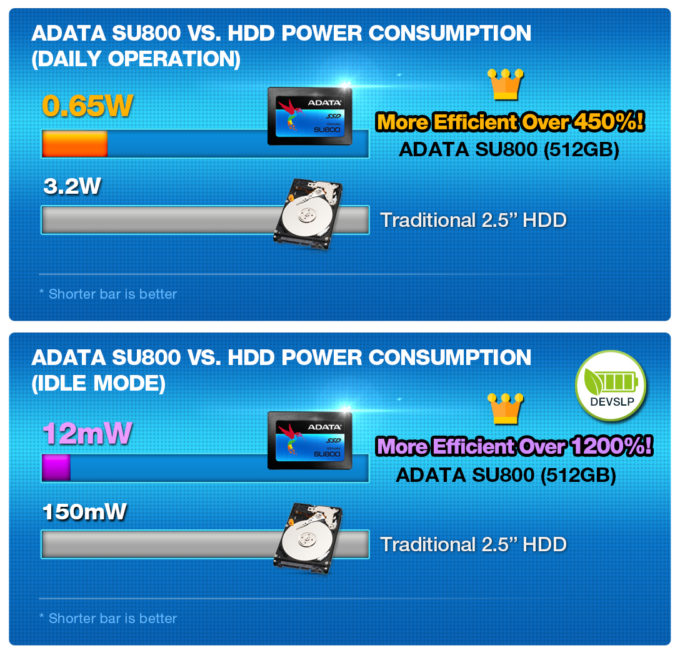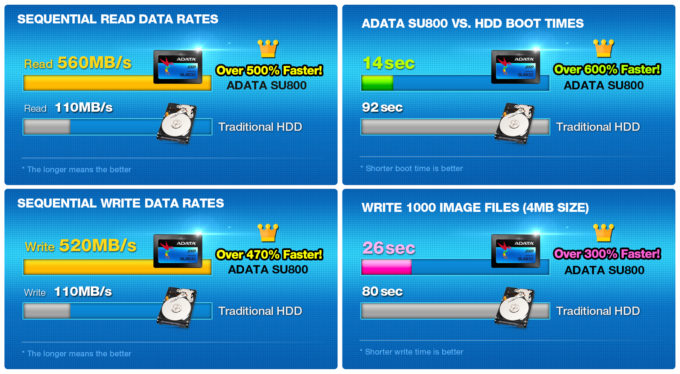 Because of its higher density, the 3D NAND flash technology is more reliable than the planar NAND flash. The new technology ensures more read/write cycles and that results in Ultimate SU800 having the impressive MTBF rating of 2 000 000 hours (25% improvement over 2D NAND SSDs). Furthermore, the new product is a manifestation of the company's strategy to use 3D NAND in all of its SSD products.
You can browse through all currently available ADATA SSDs here: http://amzn.to/2bvU2Ex