Acer's next generation Predator 17 with GTX 1070 comes with the same crisp 4K display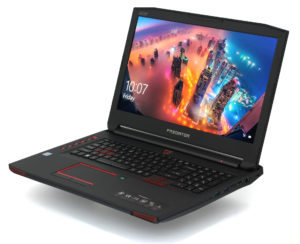 Yep, you've guessed it. The new Predator 17 with NVIDIA's latest GeForce GTX 1070 is in our office and we are currently running our usual tests but in the meanwhile, we couldn't resist to show you how well the panel did in our display tests, which aren't as surprising because the two generations share the same AUO B173ZAN01.0 panel but somehow, this year the screen scores slightly better than before. The difference is negligible, though.
The new Predator 17 isn't up for sale just yet, but you can always check here when it comes out: http://amzn.to/2cKfJAS
As we already mentioned, the Predator 17 shares the same panel with its predecessor and thus inherits all the good properties needed for an excellent multimedia experience. The panel scored a maximum brightness of 388 cd/m2 in the middle of the screen and 356 cd/m2 as an average value. The measured color temperature appears to be pretty close to the optimal – 6700K while the contrast ratio is 1030:1, opposed to last year's 922:1. The best part is that the panel covers 100% of the sRGB and 100% of the Adobe RGB color space making it perfect for video and photo editing or just color-sensitive work.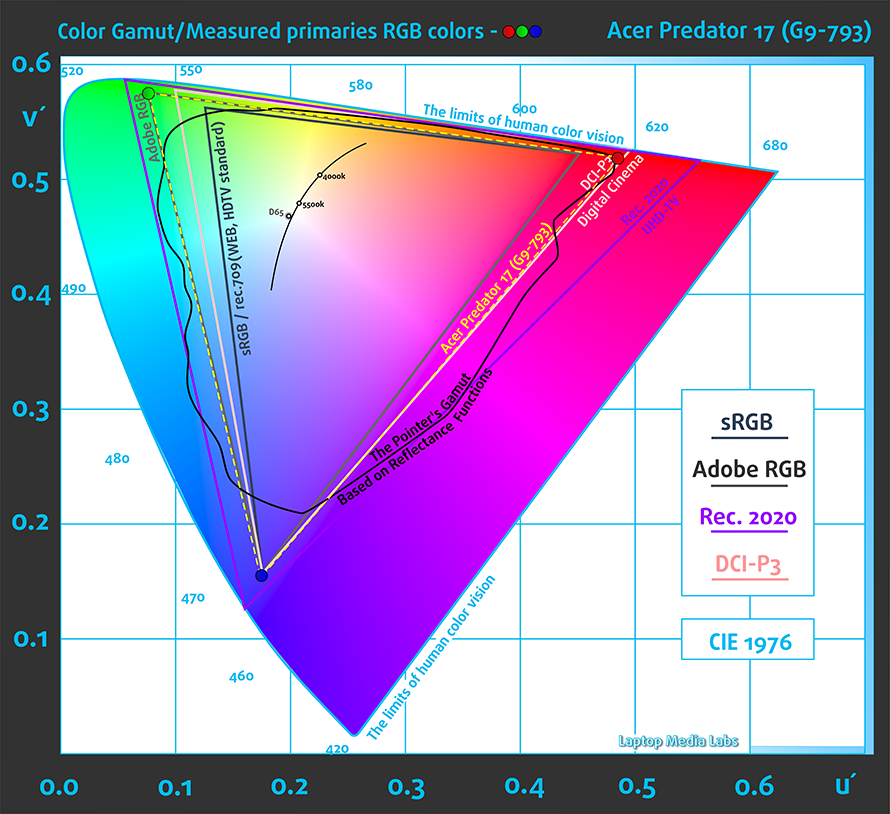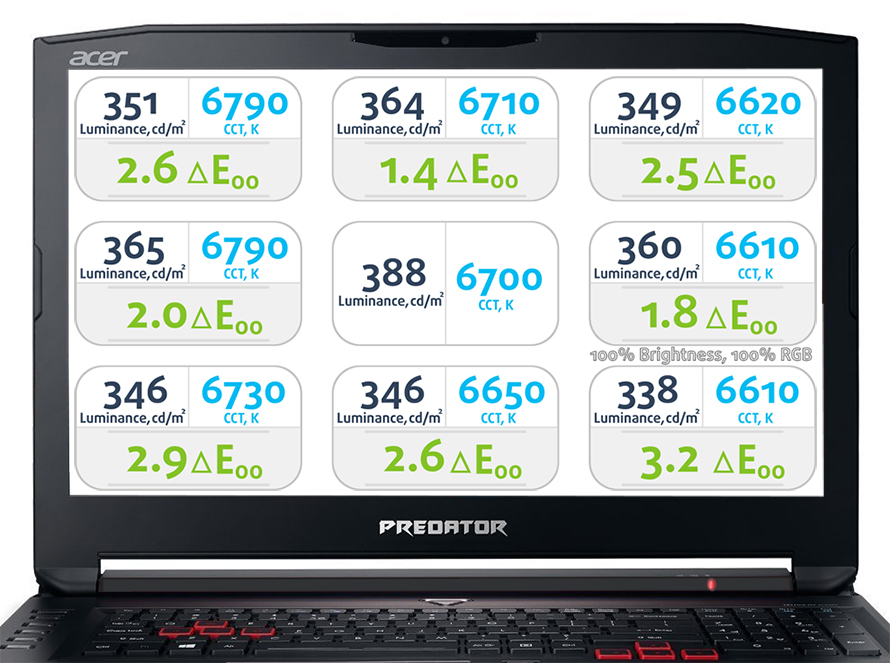 However, the color accuracy is a bit off when taken out of the box but our Office/Design Work profile brings the average dE2000 down to 1.1 from 4.7 so it will be a great addition to the already perfect screen. And it will also be essential if you are planning on using the laptop for editing photos and videos.
What's more, the display now natively supports G-Sync, which was missing from last year's model and was a big drawback to consider. We are happy that the G-Sync chip slowly becomes a standard for high-end gaming machines and not an optional feature.
We will keep you posted with everything around the laptop along with a full review coming in the following days.