Acer's new Chromebook 315 (CB315-2H) – modest and stylish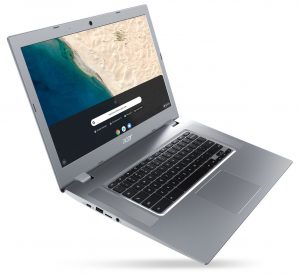 We continue today's series of short articles with a more modest offer. This time we are looking at the new Chromebook 315 by Acer. As you all know, the target audience of these devices is that of students and copywriters.
You can check its in-depth specs and more information here: https://laptopmedia.com/series/acer-chromebook-315-cb315-2h/
Starting with the processor, you can choose between AMD A6-9220C and AMD A4-9120C. The two chips cannot deliver high performance but are perfect for the tasks this device will be used for, plus – they don't draw much power which results in longer battery life. As for the graphics part, the situation is similar – either an AMD Radeon R5 (Stoney Ridge) or an AMD Radeon R4. Acer has included the option of having up to 8GB of RAM and up to 64GB of SSD storage.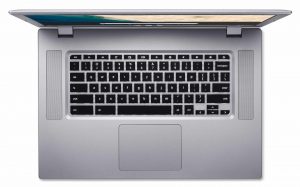 Also, the budget device has two 15.6-inch display options – Full HD (1920 x 1080), IPS or HD (1366 x 768), TN. Obviously, the first one is better if you want to enjoy better image quality and detail. Additionally, Chrome OS is what these particular devices are made to work with. Among the connectivity options, we are glad to find two USB Type-C 3.0 (3.1 Gen 1) ports. The battery unit here has a 54Wh capacity which should be decent considering the modest hardware.
Design-wise, this bad boy looks better than its older brothers. The front-facing speakers on each side of the keyboard seem to add a more modern look to it.
Apart from older Chromebooks, there are some devices that are similar to this one. Perhaps, the most notable one is the Lenovo ideapad 320 15″.
You can check all available configurations and detailed specs in our Laptops Specs system: