Acer's latest budget ultrabook, the Aspire S 13, uses a user-friendly screen without PWM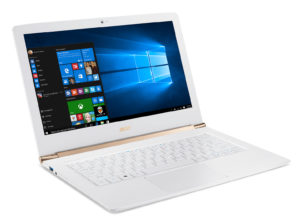 We are always happy to find a notebook that has a good IPS screen that doesn't put any unnecessary stress on the user's eyes. And so, we were delighted to find out that the Acer Aspire S 13's screen doesn't use PWM across all brightness levels.
You can find the notebook's price and configurations here: http://amzn.to/29qQtQ7
Our oscilloscope didn't detect any pulsations throughout all levels of brightness making it an excellent choice for users with sensitive eyes. Not to mention the affordable nature of this portable little fellow. However, blue light emissions should be taken into account as well but for that, we offer you our Health-Guard profile that eliminates the blue light emissions damaging your macula. But more on that in our upcoming full review of the model.