Acer updates Aspire V Nitro and Predator 17X with Pascal and Kaby Lake, launches the new Aspire VX 15
Alright, so Acer seems to be having a really great day. Not only did the company come up with the massive gaming beast Predator 21X for $8999, but it has also prepared updated versions of the Aspire V Nitro and Predator 15X plus a new model Aspire VX 15.
You may very well wish to quickly browse through the currently available Acer laptops on the market: http://amzn.to/2iHQLG2

Predator 17 X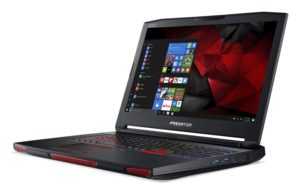 Let's begin with this gaming baby. The updated version has undergone some changes in the computing department as it will now ship with either Intel Core i7-7820HK or i7-7700HQ. One of these chips will be accompanied by the NVIDIA GeForce GTX 1080 graphics card. To ensure smooth multitasking and gaming experience, the engineers from Acer allow you to use up to 64GB of RAM (DDR4-2400).
You are also met with the familiar design language and a keyboard whose backlight has four color options. As for the battery, it comes with 88Wh capacity. You may also wish to know that this laptop will start shipping this month and will sell at $2599.

Aspire V Nitro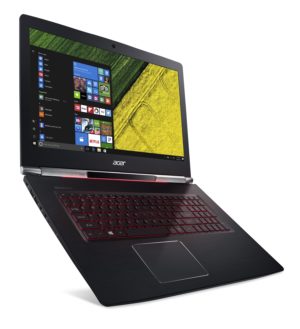 This series will be available in two versions – one 15.6-incher and another 17.3-incher. The V Nitro 15 Black Edition will be available in February and will sell at $1199, whereas the bigger V Nitro 17 Black Edition will cost you $1399. But let us have a look at some of the features the two notebooks have to offer.
Both sizes come with IPS panels and you can choose between 1920x1080p and 3840x2160p resolution. Additionally, you will enjoy more than decent performance ensured by the Intel Core i5-7300HQ or i7-7700HQ CPUs complemented by the GTX 1060 or GTX 1050 Ti graphics cards. And perhaps it's also good to know that the maximum amount of RAM you could use on these machines is 32GB (they come with 16GB but you could go up to 32GB).
And let us now move on to the new player in Acer's family – the Aspire 15 VX.

Aspire 15 VX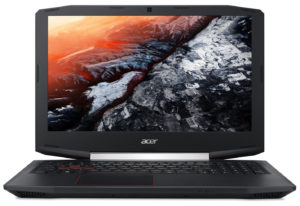 As the name suggests, this is a 15.6-inch notebook and it sports a Full HD IPS display (1920 x 1080 p). It is supposed to be a budget gaming laptop. You could pick the entry-level configuration with a quad-core Intel Core i5-7300HQ or go for the Core i7-7700HQ. Additionally, graphics performance is ensured by the NVIDIA GeForce GTX 1050 or GTX 1050 Ti, depending on your preference.
As far as RAM is concerned, you could use up to 32GB which is great considering the price range of this bad boy. Oh, yeah, we nearly forgot one of the most important aspects – the starting price of Aspire 15 VX will be only $799. A great bargain, indeed.
You may very well wish to quickly browse through the currently available Acer laptops on the market: http://amzn.to/2iHQLG2