Acer TravelMate X349's screen is just average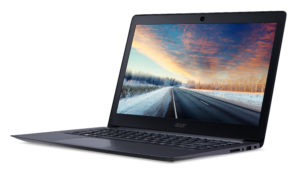 While the notebook scores pretty well in almost all of our tests, especially in the battery ones. However, we are left with a little bit more to be desired from the 14-inch IPS panel in this unit. Some of the properties are on par with the competition but the maximum brightness and sRGB coverage fall short. The pricing of the product will be crucial but if the initial announcement from Acer turns out to be true, a price tag of just €480 in Europe seems plausible given the quality of the display.
The notebook isn't out yet but it's expected to arrive in October so you can regularly check here when it does: http://amzn.to/2bUoz0v
Anyway, the testings from our lab indicate 224 cd/m2 maximum brightness across the whole surface of the screen, which is good enough for normal office use but will struggle to bring a clear picture outdoors. The same goes for the sRGB coverage. While most ultrabooks we've tested score at least 80%, the TravelMate X349 offers only half (exactly 50%) of the available web-based colors. Still, we cannot miss mentioning that the display has a really high contrast ratio of 1240:1 and close to optimal color temperature of 6730K. Both excellent results.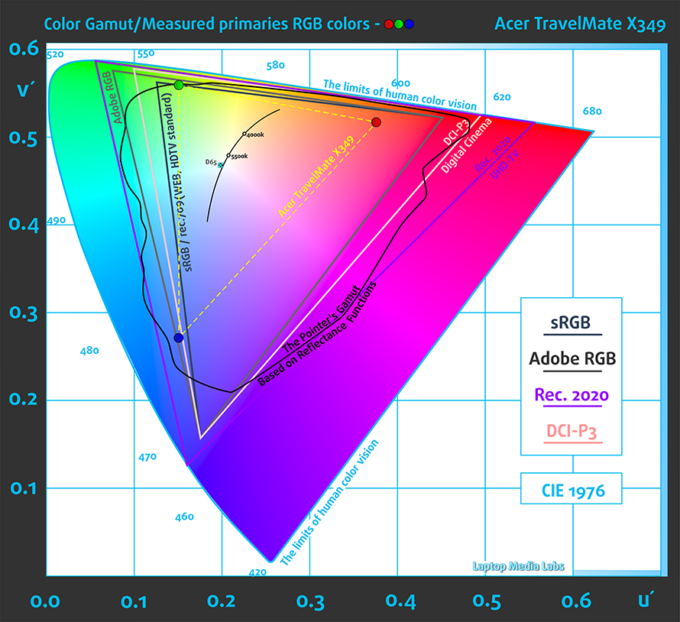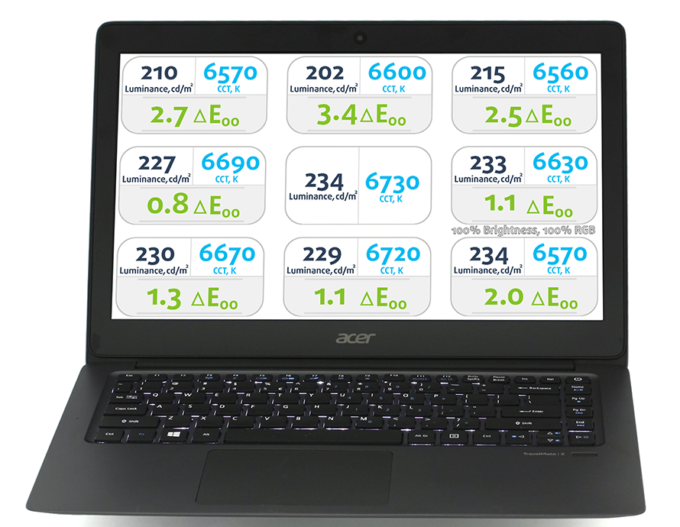 Stay tuned for the full review with more analysis on the screen quality along with our custom profiles that improve the overall picture quality.