Acer ProDesigner BM320 is a 4K highly accurate professional monitor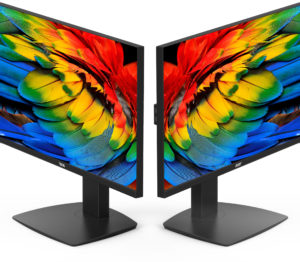 We have great news for you graphic designers and photographers out there that are seeking the best possible monitor to view their work on. Acer introduced its new ProDesigner BM320 monitor which is a highly accurate 4K beast. The 32-inch IPS screen features 10-bit colors and 4K UHD (3840 x 2160p) resolution. It also features two interesting Acer technologies to make the viewing experience even better.
We mentioned twice that it is a highly accurate display and that was for a reason – it adapts Acer ColorPlus suite to ensure an incredible range of colors. The screen has a 100% coverage of the Adobe RGB as well as the sRGB color spaces. Other than that you get a refresh rate of 60 Hz, 350 cd/m2 maximum brightness, 6ms response time and an average delta-E of less than 2.
We can also mention that it incorporates Acer's VisionCare technology that reduces the eye strain and provides a more comfortable viewing experience. Now what's interesting is the price of the device. Of course, a professional screen carries a big price tag but it's actually not that big for what it provides you. For $1299 a highly accurate 32-inch 4K monitor with 10-bit colors. For instance, HP recently released the DreamColor Z31x Studio Display which is a top-tier professional monitor but comes at a price of $3999 which is far from affordable for the basic user or freelancing designers.
You can check price and availability of the Acer ProDesigner BM320 over here: http://amzn.to/2qFK8Il