Acer presents the Spin 7 – an incredibly thin do-it-all future-centric device
Along with all the announcements, Acer is coming in strong at IFA 2016 in Berlin with the announcement of not only the Swift lineup but also the Spin one. It's going to offer the Spin 1, 3, 5 and 7 models with the latter being in the spotlight today.
It's a 14-inch convertible with 360-degree rotatable hinge design allowing the notebook to be used in several modes like tent, normal laptop, presentation mode and, of course, tablet mode. While this particular design was mostly entitled to the lower-end or mid-range Acer ultrabooks, the company is finally stepping up its game and successfully rivaling Lenovo's Yoga top-end series. The most impressive part, however, is the 13-inch unibody design accommodating the 14-inch screen in a 1.2 kg package and just 11 mm thin.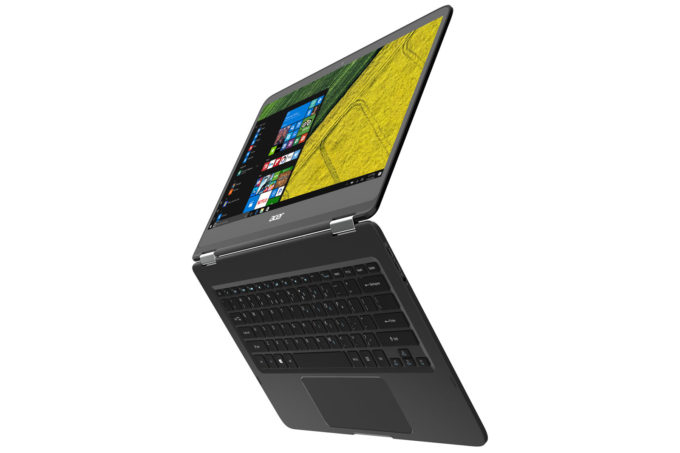 Of course, due to the design limitation the notebook sports only USB-C ports so it's more of a future-proof ultrabook, like the HP Spectre 13. But the latter has 3 USB-C ports opposed to just two on Acer's solution. Despite its thin chassis, the device will sport Intel's latest Kaby Lake Core i7 processor paired with 8GB of RAM and 256GB of SSD storage but there's no word for now whether the device will support NVMe SSDs or not. But our bet is that it will.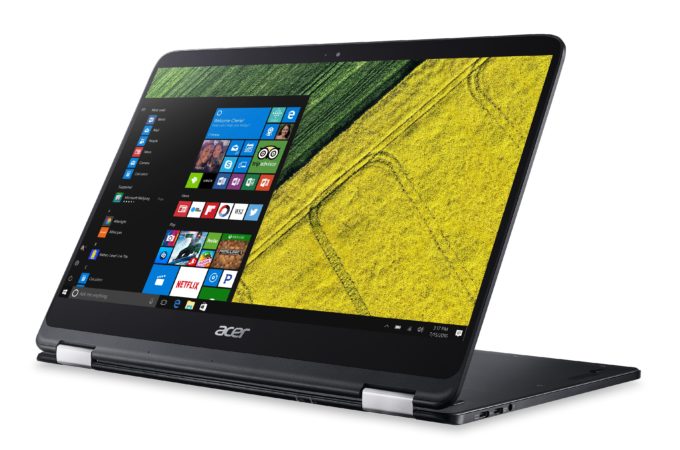 Priced slightly above the Swift lineup, the Spin 7 will start at $1 199 so it's definitely on the premium side. The first units will hit the market in October.
Regarding the other three models the Spin 1, 3 and 5, there's a tiny bit of information that will come in handy if you plan to wait for them. The Spin 1 will start at $249 with 13-inch or 11.6-inch Full HD IPS screen and gorilla glass protection. The Spin 3 will be boasting 15.6-inch Full HD or just HD IPS screen, up to 12GB of DDR4 memory, 256GB SSD or 1TB HDD and 9.5-hour long battery life at $499 while the Spin 5 will be offering 13.3-inch HD touchscreen, 512GB SSD, 16GB DDR4 RAM, 10-hour long battery life and Acer Active Pen stylus.
If you are interested, you can browse through the currently available Acer laptops here: http://amzn.to/2cenpw7