Acer Predator 17X uses the new generation LG panel with 75Hz refresh rate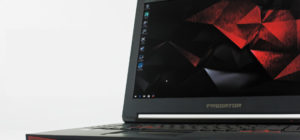 Until our full review gets published, we are impatient to share some screen test results from our lab. From the beginning we were suspecting that the Predator 17X uses a panel similar to the one found in ASUS ROG G752 and we were partially right.
You can check here when the notebook hits the market: http://amzn.to/1sJ1wsW
First of all, the ASUS ROG G752 uses an LG-made panel, model number LP173WF4-SPF3, which is also found in the ASUS N752VX but works at 60Hz while the one in the G752 offers 75Hz refresh rate. As for the Predator 17X, it has a panel with fairly comparable specs, including the 75Hz refresh rate, with a model number LP173WF4-SPF2. Probably the second generation of the display, but what's more interesting is that the Lenovo Y900, Y700 (17-inch) and the previous Predator 17 also use an LG matrix from the same lineup, very likely first generation in that case. They also don't include the 75Hz refresh rate.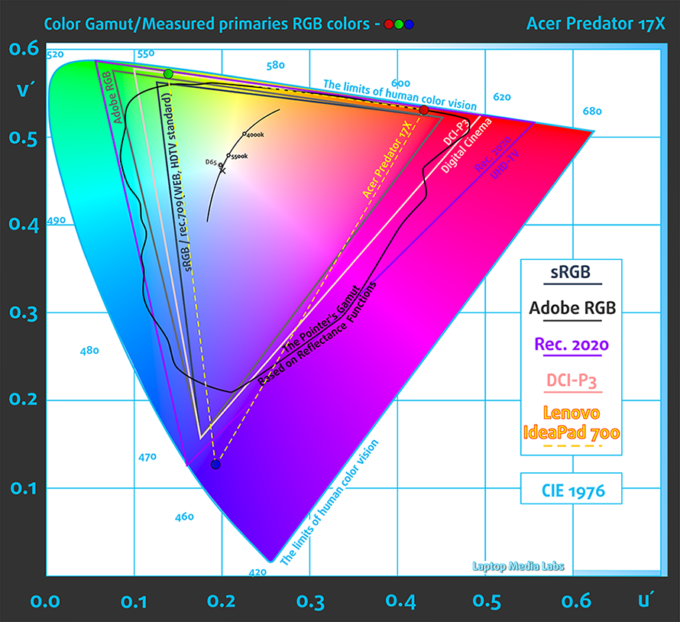 All these panels have largely the same specs but the one in the Predator 17X appears to be a tad brighter than the others with a maximum luminance of 338 cd/m2. Other notable results we got were 1100:1 contrast ratio, 90% sRGB coverage and accurate color reproduction out of the box. The display is suitable for general multimedia and gaming but, of course, not for professional use. We are pretty happy with the fact that more and more laptops come with 75Hz displays, because until recently the flagship ASUS ROG G series were the only mainstream gaming notebooks to offer it. Let's not forget the built-in G-Sync chip as well. This one was missing from the previous Predator 17 notebooks.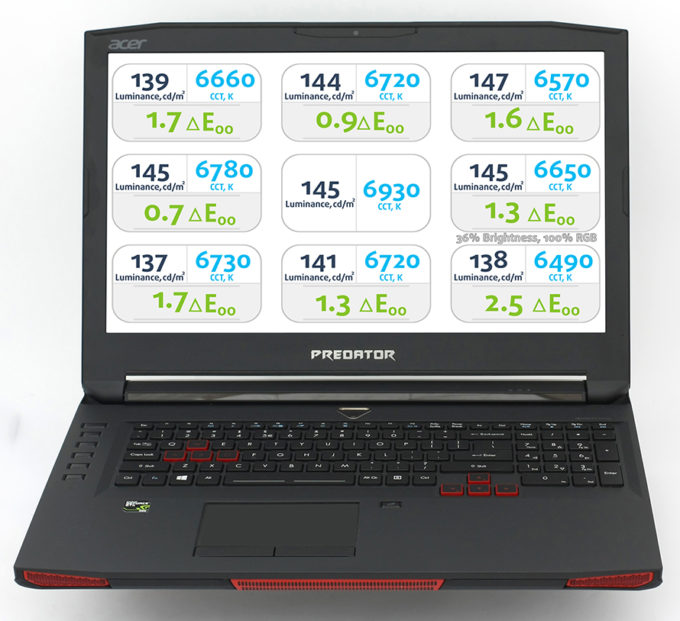 You can check here when the notebook hits the market: http://amzn.to/1sJ1wsW