Acer is jumping on the ultraportable laptop bandwagon with its new TravelMate X3 lineup
Undoubtedly, Acer has made a big hit with its TravelMate series notebooks with a great balance between price and specs so we were glad to hear that the lineup is expanding. The new notebooks will be named TravelMate X3 with the first one adopting the TravelMate X349 name – a 14-inch laptop with 180-degree rotatable hinge.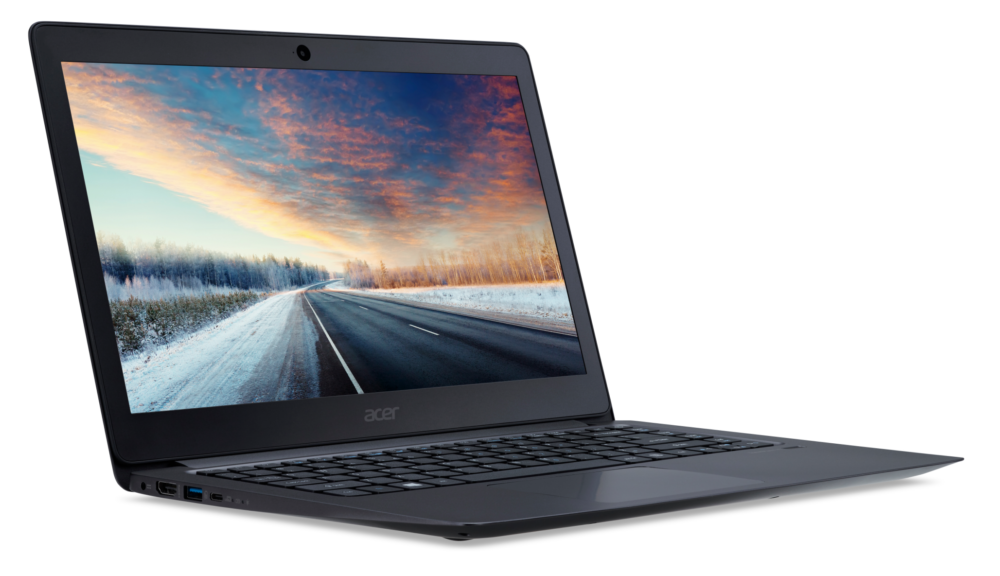 Although the 14-inch device isn't the most lightweight we've seen (1.53 kg) it still holds up pretty well against the Lenovo ThinkPad X1 Yoga, for example, but the profile is quite slim measuring at 18 mm. However, the TravelMate X349 will be priced at $649 for the US with orders starting to ship this October while the EU and the Middle East will receive the notebook for around €480 starting September. Interestingly, the notebook will come in Europe first with a more affordable price – something you don't see every day.
In the meantime, you can check the current TravelMate laptops here: http://amzn.to/29sKeKl
And if you are in doubt, we suggest reading our extensive Acer TravelMate P658 review.
Anyway, these prices are just for the base configurations so prices will go up with more powerful processors, more RAM and better storage configs. Speaking of which, the laptop is expected to come with 6th generation Intel Core-U CPUs, likely the Core i3-6100U, Core i5-6200U and Core i7-6500U, paired with up to 8GB of DDR4 (although this isn't confirmed by Acer itself and we suspect the configs may go at least up to 16GB), and up to 512GB of SSD. No word whether the storage options include 2.5-inch HDDs or M.2 SSD sticks.
Along with all that hardware, the company is selling the notebook with a 14-inch Full HD IPS panel, USB-C connectivity (for Acer's dock that delivers better graphics performance via GTX 960M and various connectivity options supporting up to two 4K external displays), HDMI, standard USB 3.0 ports, and a fingerprint scanner to go along with Microsoft's Windows 10 Pro. The battery life of this thing should be around 10 hours and if history has taught us anything, the TravelMate series sure offer more than decent battery runtimes. All of this sounds awesome and it's obviously a bang for the bucks but two questions remained unanswered. Firstly, will the storage options include M.2 and 2.5-inch drives? And secondly, if the notebooks start shipping this October with the 6th generation Intel CPUs, wouldn't it be too late since the latest rumors suggest that the 7th generation is just around the corner? Or the main reason for this awesome price are the Skylake chips? We will know for sure when the first Kaby Lake-powered laptops start hitting the market and the new TravelMate X349 starts shipping.