Acer continues its Predator lineup with the flicker-free 17X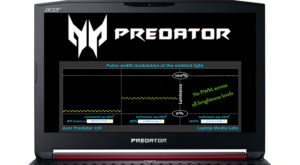 If you read our short piece regarding the Predator 17X's display, you've probably guessed that since the panel is quite similar to the ones found in ASUS ROG G752 and Lenovo Y900, this one doesn't use PWM for regulating brightness either. Or in other words, it's flicker-free.
You can check here when the notebook hits the market: http://amzn.to/1sJ1wsW
Our oscilloscope didn't detect any pulsations throughout all brightness levels and the interesting thing here is that there seems to be forming a trend. All G-Sync-enabled external monitors or laptop displays we've tested so far are flicker-free so it's safe to assume that all G-Sync panels are safe for prolonged usage due to the absence of PWM. We will have to test out some more G-Sync-enabled devices, of course, but for now, things seem promising.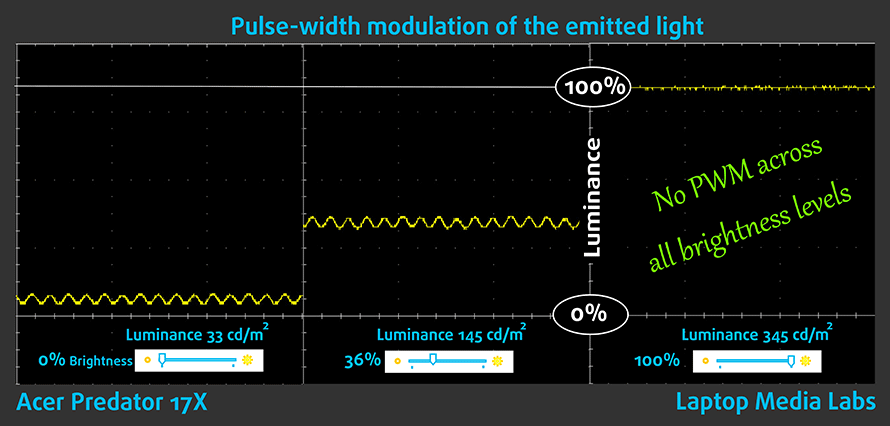 We strongly suggest visiting our PWM ranking table as well as our article explaining what PWM is – just to make sure we are on the same page.