Acer Aspire V17 Nitro with 3D Real Sense camera and GeForce GTX 960M shows up in a Slovakian store, the price is disturbing (+ some good news)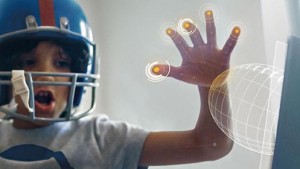 We already showed you some Lenovo Y50, ThinkPad, ASUS and even Acer Aspire Nitro laptops, equipped with the new GeForce 900M GPUs. Acer's configuration, which we found, is priced at only 703 EUR, but it has a low-class GeForce 940M – unusual GPU for gaming series like Nitro.
We've also told you that our sources at Acer gave us information about GeForce GTX 960M based Nitros, coming at the end of March and now, a Slovakian store launched one of them for pre-orders.
This particular configuration is NX.MUWEU.004 – Aspire V17 Nitro with 17.3-inch Full HD display, Intel Core i7-4720HQ processor, the beforementioned NVIDIA GeForce GTX 960M (4GB GDDR5), 8GB RAM, 2TB HDD + 256GB Solid State Drive, Windows 8.1 and a Intel Real Sense based 3D camera. Everything sounds great, except the price, which is somewhat disturbing – 1540 EUR.
Given the fact that you can find almost the same configuration, with i7-4710HQ (instead of 4720HQ), 1TB HDD + 256GB SSD (instead of 2TB HDD + 256GB SSD), GTX 860M 2GB (instead of 960M 4GB), no 3D camera and no operating system, priced at ~1160 EUR, we think that only the enthusiasts will choose the "high-end version" of the new Nitro V17 Black Edition.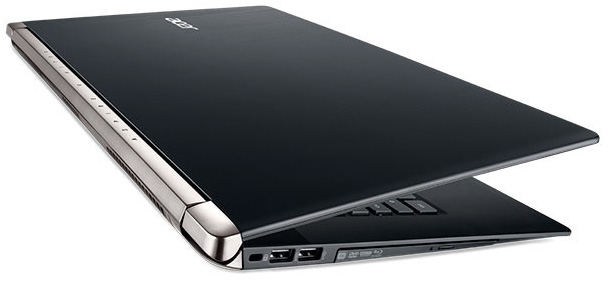 Enough with the bad news. Our sources at Acer shared other prices we can't reveal right now, but we should note that versions without 3D camera will be a lot more lucrative and may be best priced among all upcoming gaming laptops on the market, so stay tuned for more info. Also, we already have a "3D Real Sense" Aspire Nitro at our Labs, so we are going to post some very interesting info, including the detailed review on it.
UPDATE: There it is, it seems that the Hungarians aren't afraid of the NVIDIA's embargo (which will end at 12th of March) – the budget V15 Black Edition is unofficially launched with a ~946 EUR price tag. The same configuration, but with Core i7-4720HQ, will cost you 100 EUR more.