A new 12.2-inch version of Lenovo's Yoga Book gets listed on Amazon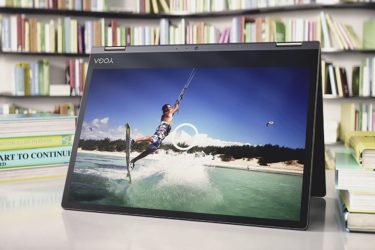 The Lenovo Yoga lineup always brings something interesting to the market. The Yoga Book that we reviewed recently is no exception. It's a versatile portable and compact tablet that aids you in everyday tasks and it also performs like a real-life notebook thanks to the special stylus with real ink that can write on real paper and your writings get digitalized in front of you. So now we see a new version with a larger screen. Is in any better? Not really, at least in terms of specs. Continue reading and find out more.
The new Yoga Book is not in stock yet but you can add it to your cart from here: http://amzn.to/2k2kH0b
The new 12.2-inch (two inches larger than the original) version of Yoga Book didn't get any sort of an official announcement instead it got listed on Amazon. But that is not that important, the specs are interesting. A larger screen model usually refers to better specs. Well, not this time. Let's start with the screen. The larger 12.2-inch display comes with a lower 1280x800p resolution rather than the 1920x1200p that we find in the original Yoga Book. That will result in a significantly lower ppi (124 vs 224), therefore lower image detail. No information is given regarding the processor except that it is an Intel quad-core one with 2.4 GHz clock speed. But let's keep in mind that this is a tablet so that is probably the Burst frequency. It could probably be the Intel Atom X7, who knows?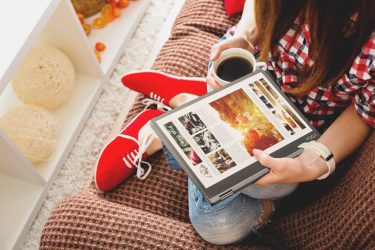 Ram memory is lowered in half from 4GB to 2GB and the onboard storage is just a 32GB eMMC drive. That is expandable via a microSD card. It's still a compact and portable device. The 12.2-inch Yoga Book is just 0.4 inches thick and it weighs only 2.2 pounds (just around a kilo).
So at what price does this device come? The answer is $299 which is almost half the price of the Android version of the original Book. Speaking of Android, the 12.2-inch model is listed running Android version 6.0.1 Marshmallow. We can't say if there is going to be a Windows version. For $299 it doesn't provide us with some groundbreaking specs but it provides some one of a kind features like the Halo keyboard and given the fact that it's a Lenovo Yoga product it's a pretty good price. And if you spot it on some kind of a sale it's a must-buy.
The new Yoga Book is not in stock yet but you can add it to your cart from here: http://amzn.to/2k2kH0b