A bunch of new notebooks are added to the M.2 compatibility list including Lenovo Y900, ASUS ROG G752 and Toshiba Satellite Radius 12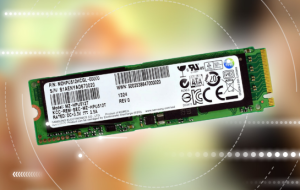 Here's our monthly report of notebooks that are added to our M.2 SSD compatibility list. In the recent years the market of notebooks that support the NGFF (next generation form factor) has grown and more people start to look for the speedy M.2 sticks. Especially when the new NVMe standard arrived, replacing the old AHCI controller. Well, there are notebooks that support the latter as well.
Let's start off with the new Dell XPS 15 that features an M.2 2280 SSD slot with M-edge key connector. Shortly after the Dell XPS 15, we were able to acquire an engineering sample of the new ASUS ROG G752 and to our surprise, the notebook supports two 2280 M.2 NVMe PCIe SSD slots, but the motherboard doesn't go all the way to RAID 0 configurations. Anyway, you will most likely benefit from those speedy M.2 sticks for sure. Interestingly, two more notebooks came in our office last month that support the new NVMe standard. For instance, the refreshed Skylake version of Dell XPS 13 and the upcoming gaming flagship from Lenovo – Y900.
However, the new Toshiba Satellite Radius 12 also has M.2 SSD slot for primary use but doesn't support the delicious NVMe standard. The same goes for the Acer Aspire V17 Nitro Black Edition supporting the same M-edge key connector for M.2 sticks as the previous generation. The newly added to the list ASUS ROG G552 also boasts an M.2 SSD slot, but since it's just a rebranded version of the ROG GL552VW, we've already talked about it several times and the same disassembly guide is applicable.
Check out our M.2 SSD compatibility list here: http://laptopmedia.com/laptop-m-2-ngff-ssd-compatibility-list/