4000mAh Lenovo VIBE P1m's battery is added to our ranking table with impressive results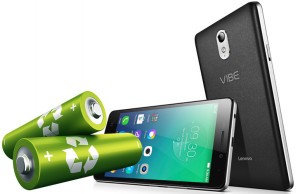 The Lenovo P1m is a smaller sibling to the original P1 but still packs one hell of a battery. It's rated at 4000 mAh and it offers excellent battery life. So before the full review of the model, we've prepared results from some of the tests.
In Wi-Fi surfing VIBE P1m managed to stay for a whole 938 minutes (15 hours and 38 minutes). More impressive was the result in our test regarding video playback – 1000 minutes (16 hours and 40 minutes). Even in the most demanding one, 3D gaming, the device scored 473 minutes (7 hours and 53 minutes).
Information about the price of Lenovo VIBE P1m and availability, you can find at the following link: