[30 July 2019] The new laptops on the market today – ASUS ROG Chimera G703 for $5549 is the top model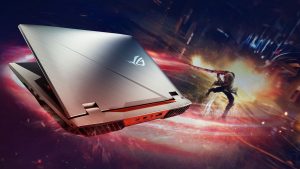 We're scanning the laptop market every day, we find all the new offerings, we check their specs and we add them to our Spec System. They're sorted by price and clicking the button "More info" will lead you to their in-depth model pages.
If you want to learn more about the performance of their CPU or GPU, just click on their model names and you'll go straight to their dedicated pages with tests, benchmarks, gameplay videos and more.
The cheapest notebook today is the Spin 1 SP111-33 by Acer – a little 11.6″ machine with an entry-level Celeron N4000, 64GB eMMC and 4 Gigs of RAM. It's okay if you're going to use it just for web surfing, scrolling Facebook and watching movies. The price is $289.
On the other end, the most expensive one is the ASUS ROG Chimera G703 – a real gaming beast with Intel Core i9-9980HK, NVIDIA GeForce RTX 2080, 2TB HDD, 6TB SSD, and 64GB RAM.
All new laptops in LaptopMedia [30 July 2019]