[25 April 2019] The new laptops on the market today – Core i9-9880H SCAR III without prices + some mainstream machines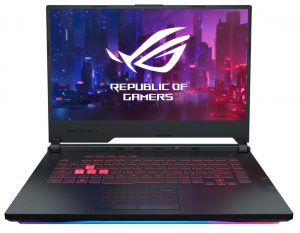 We're scanning the laptop market every day, we find all new offerings, we check their specs and we add them to our Spec System. They're sorted by price and clicking the button "More info" will lead you to their in-depth model pages.
If you want to learn more about the performance of their CPU or GPU, just click on their model names and you'll go straight to their dedicated pages with tests, benchmarks, gameplay videos and more.
Most of the models on the list today are part of the Dell Inspiron 17 5770 series, starting from $899 for a configuration with Intel Core i7-8550U, AMD Radeon 530 (4GB GDDR5), 128GB SSD, and 8GB RAM to $1529 for the model with i7-8550U, Radeon 530, 2TB HDD + 1TB SSD, and 32GB RAM.
On the bottom of the list, you'll find the new ASUS ROG Strix G531 SCAR III with up to Core i9-9880H and RTX 2070 but the price isn't clear yet.
All new laptops in LaptopMedia [25 April 2019]