[14 August 2019] The new laptops on the market today – MSI GT76 Titan with 128GB RAM for $4699?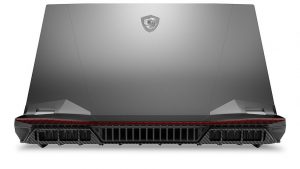 You're looking for a budget-friendly mainstream notebook? The new GT76 by MSI is pretty far from the best choice for you. It costs $4699 and it's equipped with Intel Core i9-9900K, NVIDIA GeForce RTX 2080, 2TB HDD + 3TB SSD, and…128GB RAM. The MSI GT75 Titan below it is even more expensive thanks to its Mystery box "surprise mechanics" real-world loot box in the bundle (we're not big fans of them).
On the contrary, Dell Inspiron 3567 is the cheapest laptop on our list – it costs just $549 but you'll get the ancient Core i5-7200U CPU and Paleolithic HDD as the main storage device.
We're scanning the laptop market every day, we find all the new offerings, we check their specs and we add them to our Spec System. They're sorted by price and clicking the button "More info" will lead you to their in-depth model pages.
If you want to learn more about the performance of their CPU or GPU, just click on their model names and you'll go straight to their dedicated pages with tests, benchmarks, gameplay videos and more.
All new laptops in LaptopMedia [14 August 2019]