How to open the Lenovo IdeaPad Slim 5 (16″, 2023) – disassembly and upgrade options
1. Unscrewing the Back Panel
To begin disassembling the Lenovo IdeaPad Slim 5 (16″, 2023), you first need to undo the nine Torx-head screws on the back of the notebook. A Torx screwdriver will be required for this step.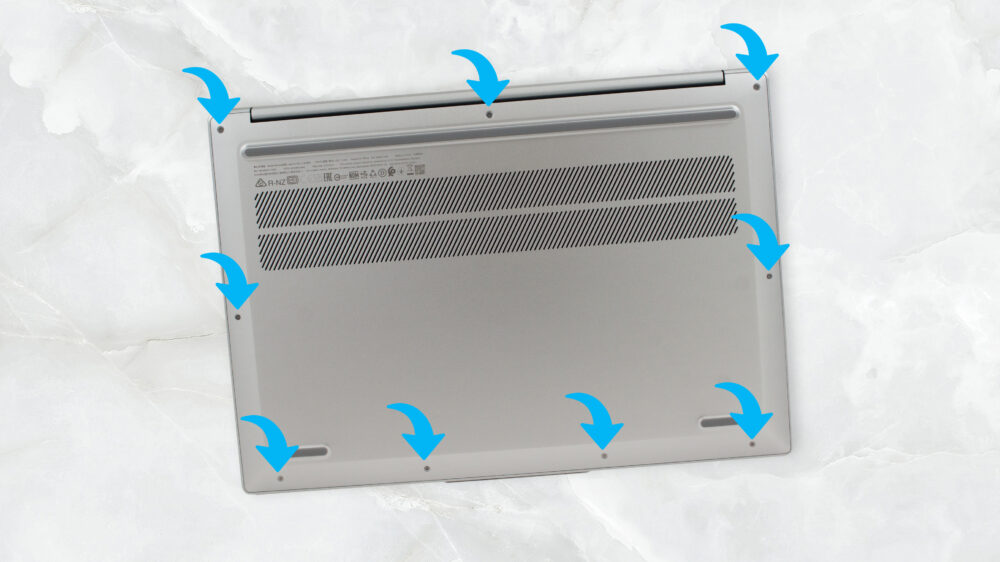 2. Removing the Back Panel
After removing the screws, use a plastic pry tool to carefully lift the bottom panel, starting from the back.
Caution: Be careful not to apply too much force, as this could potentially damage the panel or the notebook's internal components.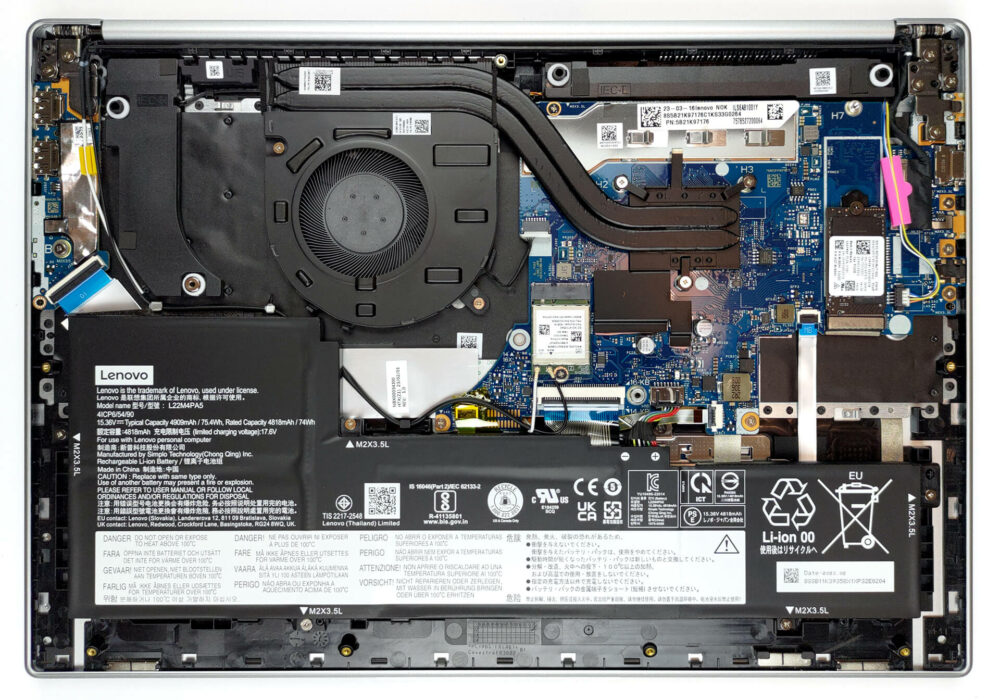 3. Disconnecting the Battery
Once inside, you'll find a 75.4Wh battery pack. To remove the battery, unplug the connector from the motherboard and undo the five Phillips-head screws securing it to the chassis.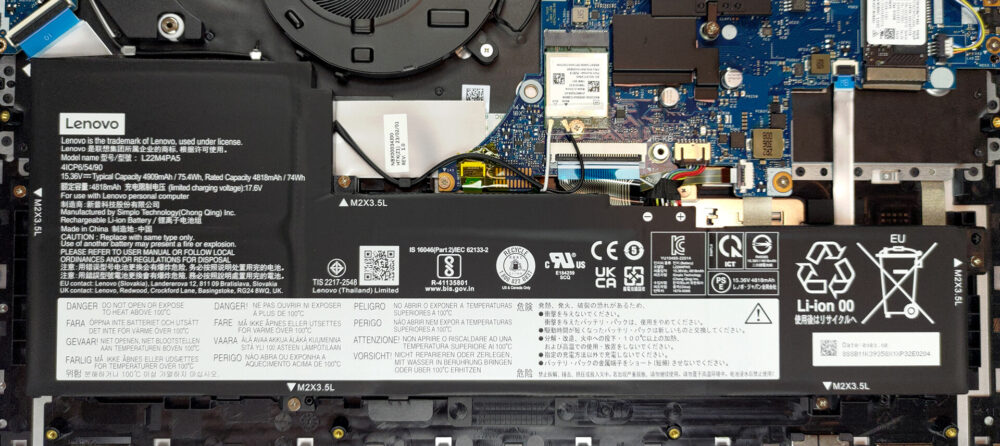 4. Assessing the RAM
In this device, the memory is soldered to the motherboard. Depending on the configuration, you'll either find 8GB of single-channel or 16GB of dual-channel RAM.
Note: Since the RAM is soldered, it's not upgradeable. Ensure you choose a model with a suitable amount of memory for your needs.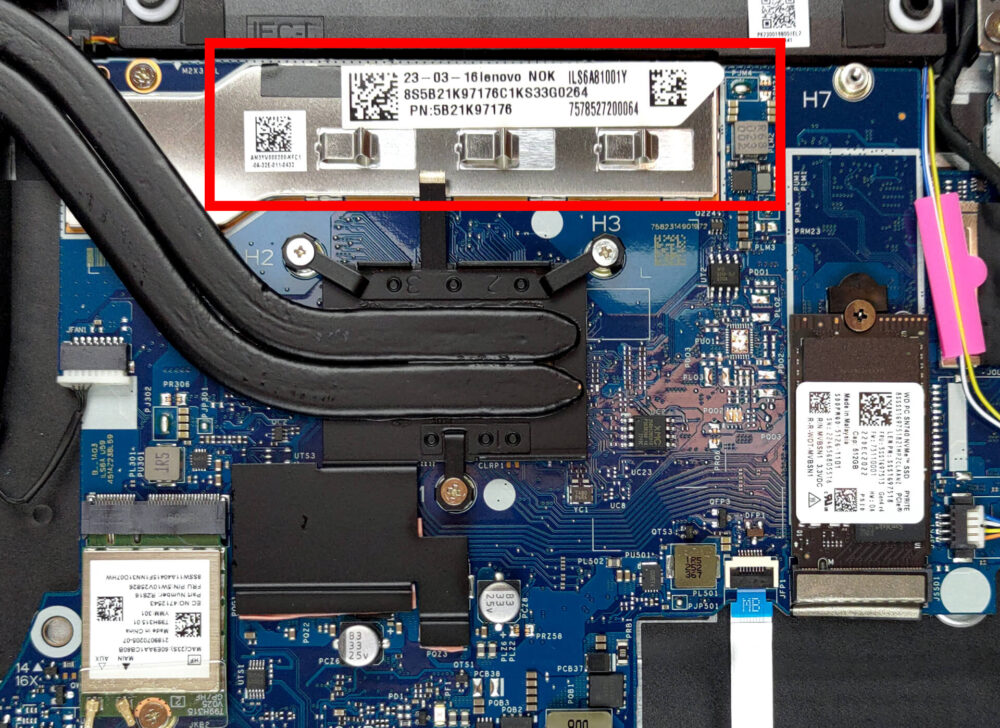 5. Upgrading the Storage
For storage, the Lenovo IdeaPad Slim 5 has one M.2 PCIe x4 slot that supports Gen 3 SSDs. This provides an opportunity for storage expansion or upgrades.
You can buy Gen 3 M.2 SSD modules here: Buy from Flipkart.com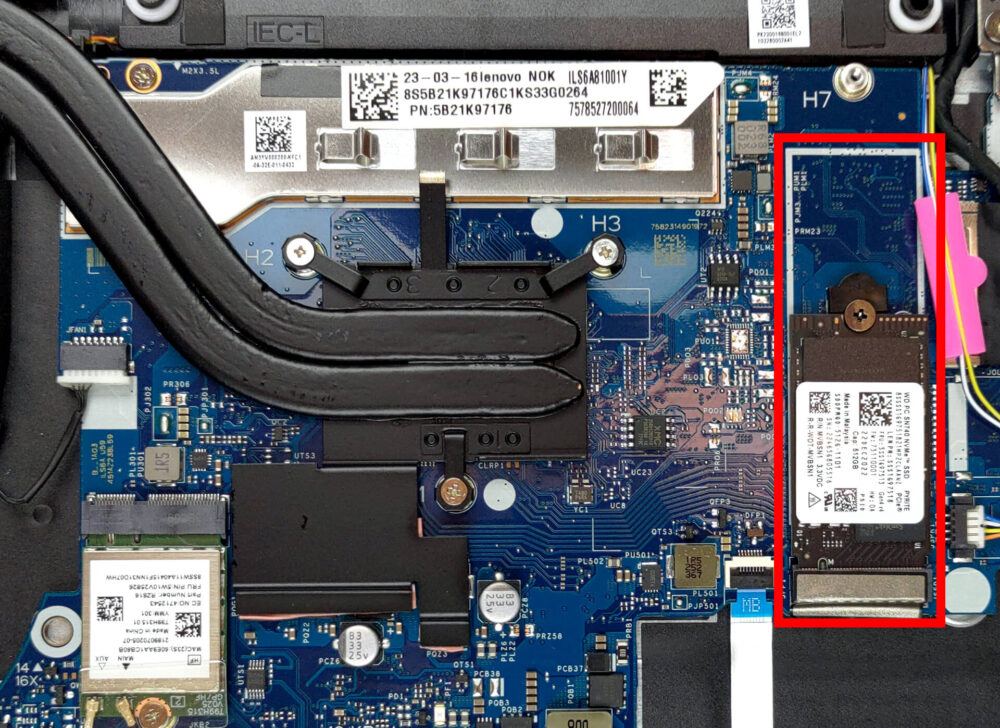 6. Understanding the Cooling System
The cooling solution of this notebook consists of two heat pipes, one heat sink, and one fan. Additionally, the Voltage Regulator Modules (VRMs) are cooled by a heat spreader.
Note: Regular cleaning and maintenance of the cooling system can help to maintain the laptop's performance and extend its lifespan.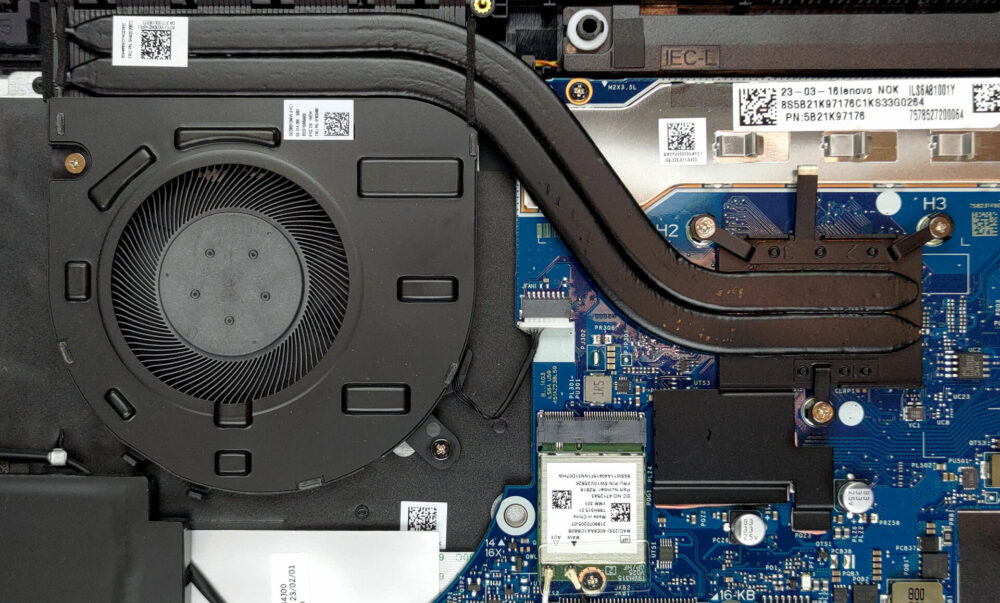 Lenovo IdeaPad Slim 5 (16", 2023) in-depth review
Nowadays, 16-inch screens are so common, that even the more affordable laptops come with them. Gone are the days of 15.6-inch 16:10 displays. Now, you can even get the Lenovo IdeaPad Slim 5 in a 16-inch form factor.There is one inherent flaw of these devices - the increased weight. That's totally not the case with the IdeaPad Slim 5 (16", 2023). Not only is the laptop thin and light but also features some brand-new processors from AMD.Well, the term "brand new" is not exactly true, since the Ryzen 7x30U CPUs are actually refreshes of the already refreshed Ryzen 5000U processors. Now, [...]
Pros
Optional fingerprint reader and IR face recognition scanner
Thin, light, and rigid aluminum body
No PWM (LEN160WUXGA (LEN9156))
MicroSD card slot and good port selection
Surprisingly good performance
Very good battery life
Cons
Soldered memory
50% sRGB coverage (LEN160WUXGA (LEN9156))