AMD Radeon 660M in 42 gameplay videos with benchmarks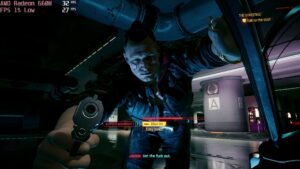 The AMD Radeon 660M is surprisingly fast for an iGPU. Sure, gaming on Ultra settings isn't possible but it's normal for an integrated solution. The more important is the fact that this iGPU is powerful enough for games like Overwatch 2 (97 FPS on Low) or CS:GO (111 FPS on Max settings). Popular and light titles like League of Legends, Team Fortress 2, Rocket League, Minecraft, etc are not a problem for this AMD product. Oh, yes, and if you like cats, you can play Stray on Low with around 38 FPS which is okay for an iGPU like this one.
We got 42 gameplay videos with benchmarks for you guys, we hope that you'll enjoy our new content regarding this GPU. You can have a look at all the gameplay videos in the playlist below:
https://www.youtube.com/playlist?list=PL5tfZxOrEucGrkVVccHqCybXbHLJLtiar
As always, if you like our videos, please subscribe, hit the notification bell, leave a comment, a thumb up, or share whatever you like.
More great videos are about to come so stay tuned:
LM Benchmarks YouTube channel
All laptops equipped with the AMD Radeon 660M