Top 100 Best Laptops for Red Dead Redemption 2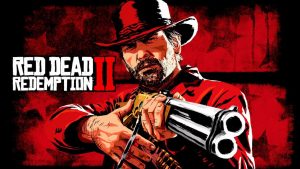 Red Dead Redemption 2 is another open-world game created by Rockstar Games. The protagonist is Arthur Morgan and the story is set in 1899. Arthurt is part of the Van der Linde gang and he must complete a lot of main and side missions – bank robberies, shootouts, heists, etc.
The title can be played in both first and third-person perspectives. Just like Grand Theft Auto V, the game uses the RAGE engine, heavily modified.
Choose a game:
Choose graphics settings:
Choose desired FPS (Full HD, 1080p):
Intel Core i7-8750H
NVIDIA GeForce RTX 2060 (Laptop)
15.6", Full HD (1920 x 1080), 144 Hz, IPS
512GB SSD
16GB DDR4
2.09 kg (4.6 lbs)
Processor

Intel Core i7-8750H

VideoCard

NVIDIA GeForce RTX 2060 (Laptop)

RAM

8GB DDR4, 2666 MHz

STORAGE

512GB SSD

Display

15.6", Full HD (1920 x 1080), IPS

OS

Windows 10 Home
Processor

Intel Core i7-8750H

VideoCard

NVIDIA GeForce RTX 2060 (Laptop)

RAM

16GB DDR4

STORAGE

256GB SSD + 1000GB HDD

Display

15.6", Full HD (1920 x 1080), 144 Hz, IPS

OS

Windows 10 Home
Show me the best laptops for…