Top 100 Best Laptops for Borderlands 3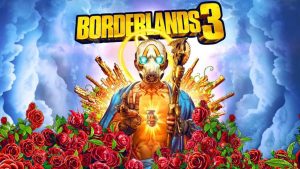 Borderlands 3 is a first-person game created by Gearbox Software. The title is a sequel to Borderlands 2 and it's the fourth installment of the series.
The game features a quite unique visual style (Unreal Engine 4), tons of weapons that can be upgraded, and numerous main and side missions. The title offers a long single-player campaign, many DLC's, and multiplayer mode.
Choose a game:
Choose graphics settings:
Choose desired FPS (Full HD, 1080p):
Intel Core i7-8750H
NVIDIA GeForce RTX 2060 (Laptop)
15.6", Full HD (1920 x 1080), 144 Hz, IPS
512GB SSD
16GB DDR4
2.09 kg (4.6 lbs)
Processor

Intel Core i7-8750H

VideoCard

NVIDIA GeForce RTX 2060 (Laptop)

RAM

8GB DDR4, 2666 MHz

STORAGE

512GB SSD

Display

15.6", Full HD (1920 x 1080), IPS

OS

Windows 10 Home
Processor

Intel Core i7-8750H

VideoCard

NVIDIA GeForce RTX 2060 (Laptop)

RAM

16GB DDR4

STORAGE

256GB SSD + 1000GB HDD

Display

15.6", Full HD (1920 x 1080), 144 Hz, IPS

OS

Windows 10 Home
Show me the best laptops for…