Xiaomi Mi Watch – a tiny smartphone on your wrist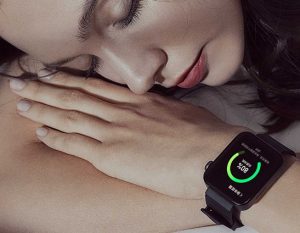 Years ago, the only purpose of watches was checking the time. Watches were (or at least most of them) bulky and heavy, with metal bands, and the innards were entirely mechanical. There is nothing bad in it, some people still love the old-fashion watch design. In the '90s, the first digital watches with a calculator option shocked everyone. Maybe the students at that time were even happier about the calculator if you know what we mean.
Fast forward to the present time. Now we use the watches not only for a time check. You can use them for checking your mail, you social media accounts, the weather, and even for monitoring your heart rate. That's why we called them smartwatches because nowadays they are multifunctional devices.
Just like Xiaomi Mi Watch. Check it out on Geekbuying HERE. You can use this [3ZNTNGJT] coupon code to save 20 bucks off the initial price tag.
Maybe many of you are asking the question –  "what this smartwatch can do"? Well, let's see. First of all, it's a very lightweight device so you are not going to feel its presence during the day. We like the design of the watch, really – the strap is very stylish, with matte color (you can have it in black or gray color), the main body is made out of aluminum alloy and got nicely smoothed angles, the display is clear and crisp.
Enough with the design, let's check its "heart". A Qualcomm Snapdragon 3100 4G chipset is ticking inside of it and is ensuring the smart side of this watch. It also can do a lot of things. This is a Xiaomi device, so their own customized OS MUIU for Watch (Android-based) is pre-installed, bundled with many features. Like voice calls, if your smartphone is out of battery, just put the SIM in the watch and you are can make phone calls through it.
Some people may use it as an everyday phone because it got almost all the features of a normal smartphone. You can make NFC payments, you can browse the Internet, check the weather.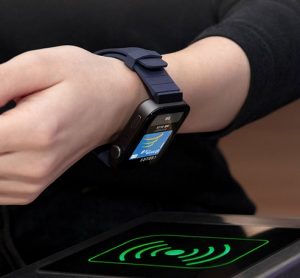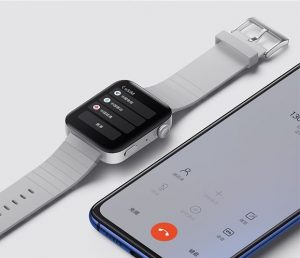 The sporty persons will like the heart rate monitor and the multiple sports features including 10 exercise modes: outdoor running, outdoor walking, cross-country, mountain climbing, indoor running, outdoor cycling, indoor cycling, swimming pool, open water swimming, free activities – there is something for every taste. If you like to swim you will appreciate the IP68 Water-Resistant protection, so while swimming you can stop for a second and answer the incoming call. The water protection will ease your life because you can wash your hands and have a bath while the smartwatch is still on your wrist.
The built-in GPS will show you the right way in the car or on a mountain trip too. Speaking of mountain trips, the battery will last at least for a day, so if you are away from the charging device there is no need to worry about it. Even if you are away from home you can still control the Xiaomi compatible devices remotely by your watch – things like a vacuum cleaner, security camera, etc.
This Xiaomi smartwatch has a 1.78″ AMOLED screen so direct sunlight isn't a problem anymore when checking something on the display.
Check out the Xiaomi Mi Watch on Geekbuying HERE.  You can use this [3ZNTNGJT] coupon code to save 20 bucks off the initial price tag.