(Xiaomi) FIMI X8 SE – a great DJI Mavic Pro alternative at roughly half the price ($499 on sale)

Photography – one of the industries that have barely evolved in terms of quality of the end product in decades. If we exclude the conversion to digital cameras, there was hardly any innovation in this area of the market. One of the greatest reasons for that is that it is strongly dependent on optics. However, humans, as bipedal mammals, have always wanted to be able to travel in the third dimension… and they pretty much did – with the help of airplanes, helicopters and so on. This is exactly how the latest and greatest must-have in the photography and videography world was born. If you want to take your camera to the skies, you no longer need super expensive equipment – you can buy a drone with a decent camera for a very good price.
You can find a great deal for the FIMI X8 SE at Gearbest: HERE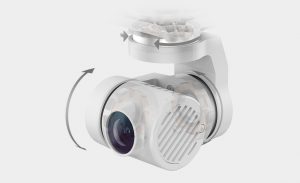 Especially now! FIMI X8 SE (part of the Xiaomi ecosystem) is a 4K drone that has a lot more capabilities than the $499 price tag suggests. Let us throw some specs real quick at you – the X8 SE shoots a 4K/30 fps video at 100 Mbps bitrate, 12MP stills and has a 78.8 degrees field of view. It has an adjustable photo and video settings and it can record Slow motion videos at 1080p/100fps and 720p/200fps. In order to shoot a stable video, FIMI has equipped the X8 SE with a 3-axis mechanical gimbal. The drone itself is super agile and can reach a maximum speed of 18 m/s (65 km/h), while its battery lasts for 33 minutes (at 8 m/s, according to the manufacturer). Size-wise the drone is barely larger than an iPhone XS Max.
If you like the mountains, the countryside or the beach, you can effortlessly fly the drone through hills, valleys and on top of the ocean, since it has a 5000m operating range. On top of that (quite literally) it can travel 500m vertically. However, what is even more impressive is the software. For $499 you get decent hardware that is paired with a lot of pre-set scenarios.

First, there is the CineShot, which combines some of the classic drone moves. Then there is the subject tracking option that can trace you from a certain spot and distance, as well as a fixed location. Finally, FIMI has a feature, called Flight Planning Shooting. This enables you to plan both the path and the shooting tasks of your shoot.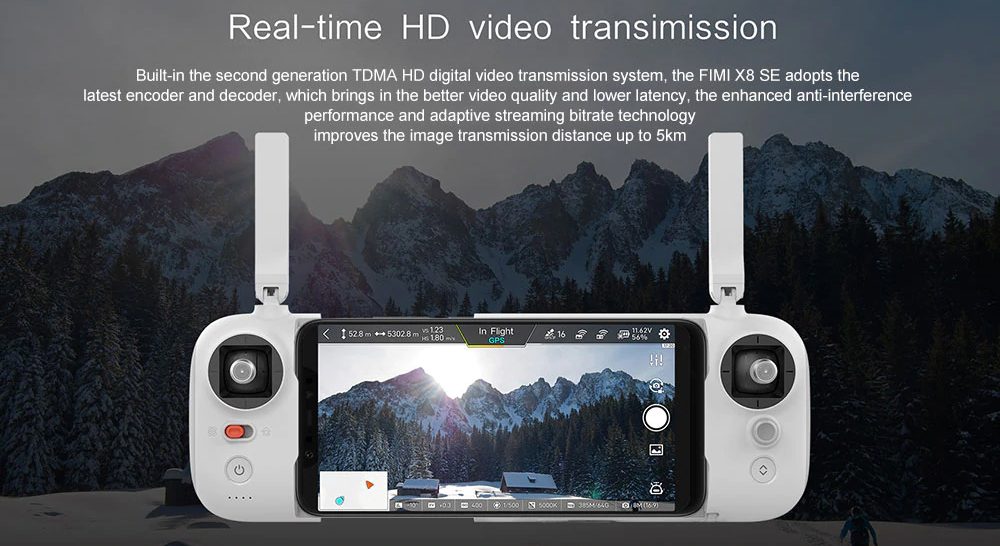 In terms of self-protection, the drone embodies some sensors and techniques that lead it away from walls, no-flight zones and warn you when you are out of a GPS signal and low on battery. Additionally, the FIMI X8 SE is suitable for Search and Rescue missions with its SAR mode. This is made possibles by the extremely accurate GPS coordinates. All of this is made possible by the radio-transmitting controller. It uses your smartphone's (or even iPad Mini's) display via a dedicated app.
You can find a great deal for the FIMI X8 SE at Gearbest: HERE